Africa
1000s of Libyans stage anti-government protest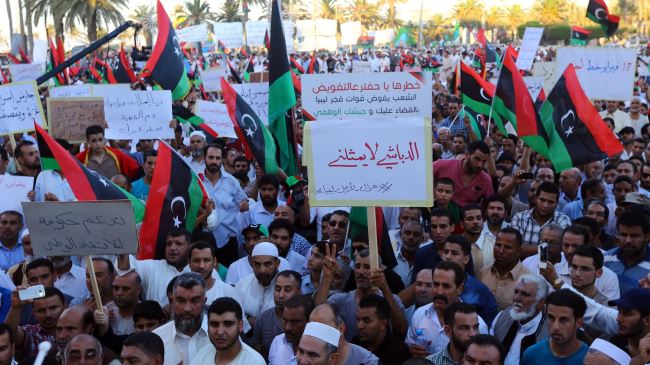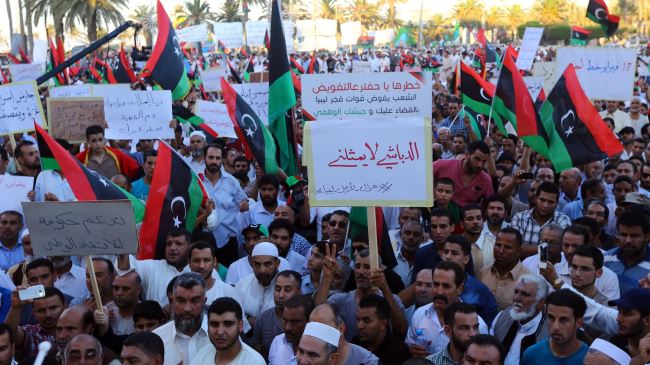 Thousands of Libyans have held an anti-government demonstration in the capital, Tripoli, calling for the resignation of the new parliament.
People took to the streets of Tripoli on Friday, calling for the return of Libya's outgoing parliament, known as the General National Congress (GNC).
The protesters also expressed support for the militias from the so-called Fajr Libya coalition, who seized the Tripoli International Airport last weekend.
They further condemned the airstrikes allegedly carried out by Egypt and the United Arab Emirates on militia positions near the battered airport.
Similar demonstrations were also held in the cities of Misrata and Benghazi.
The crisis in Libya is worsening as clashes between rival militia groups continue and political divisions become deeper.
On Thursday, Libya's interim government, led by Prime Minister Abdullah al-Thani, resigned to pave the way for the formation of a new government.
The development came three days after the General National Congress, which was officially replaced by the parliament elected in June, named Omar al-Hassi to form a "salvation government." The outgoing parliament, however, has refused to recognize Libya's newly elected legislative body.
Nearly three years after the fall of dictator Muammar Gaddafi in a popular uprising in 2011, Libya is still grappling with rising insecurity as the country has been witnessing numerous clashes between government forces and rival militant groups that refuse to lay down arms despite efforts by the central government to impose law and order.
Earlier this month, Libya's new parliament asked the United Nations for a military intervention to protect civilians amid clashes between rival militias. The legislative body also voted to dissolve rival militias, giving them an ultimatum to join the military and police by the end of 2014.