Palestine
Human Rights
Middle East
1000s of Palestinians to stage hunger strike to protest jail conditions
Thousands of Palestinians are to stage a mass hunger strike across Israeli prisons in protest at worsening confinement conditions.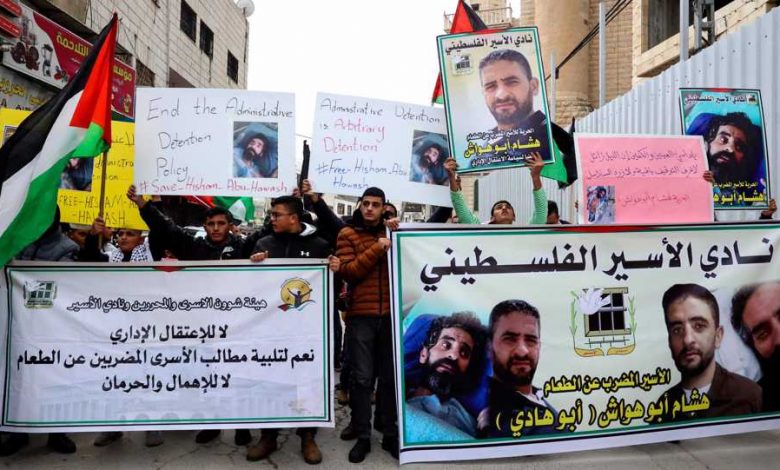 The inmates have chosen Tuesday for the one-day-long strike, which could be extended indefinitely if their demands are not met, the Middle East Eye (MEE) news and commentary website reported.
The measure is to go ahead after Israeli prison officials began reducing the inmates' "yard time," going on arbitrary searches inside their cells, confiscating all of their belongings, and further limiting their family visits.
The prisoners have denounced the punitive measures as "collective punishment."
"The conditions in the Israeli prisons are very bad at the moment, as the occupation forces increase their aggression against Palestinian prisoners," Mohammed Abdullah al-Zaghari, president of the Palestinian Prisoners' Society, told the MEE.
He said the prison authorities began ramping up their "punitive aggressions" against the prisoners following the daring escape of six Palestinian prisoners from Israel's maximum-security Gilboa Prison last year.
"The prisoners are the ones who sacrificed their lives to gain freedom for Palestine, and they are in a battle all alone in the face of an oppressive machine," Zaghari added.
Israeli prisons hold around 4,500 Palestinians. Last time, the prisoners went on an indefinite hunger strike in support of their demands in 2017.
Palestinians residing across the occupied territories have already begun staging solitary protests in support of the prisoners, heeding a call by various prisoner advocacy groups.
According to the official Palestinian Wafa news agency, protests have been reported across the cities of Ramallah, al-Khalil, and Bethlehem that are scattered throughout the Israeli-occupied West Bank.
In al-Khalil, the Israeli forces manning checkpoints around the Israeli-controlled section of the city, which is known as H2, fired rubber-coated metal bullets and teargas canisters to disperse the protesters.