Europe
1000s of Swedes stage protest against racism, Nazism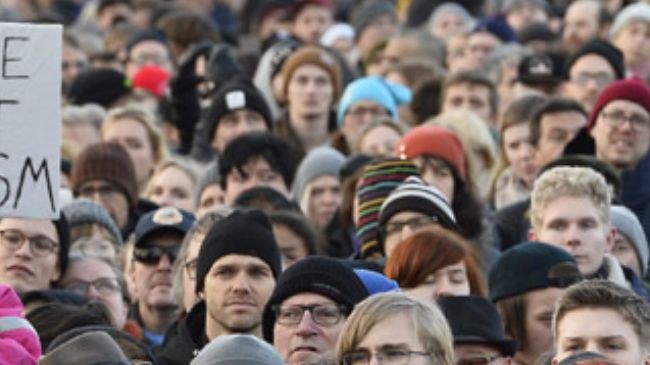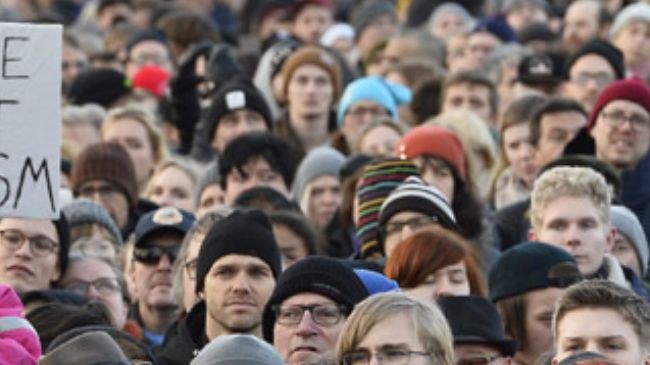 Thousands of Swedes have taken to the streets of a suburb of the Swedish capital Stockholm to protest against racism and Nazism.
According to reports on Sunday, over 16,000 people took part in the protest, chanting, "End racism now" and "No racists on our streets."
"It feels as though the square has been taken back. It shows that there are many of us who believe in democracy and nonviolence," Jonas Sjostedt, chairperson of the Left Party, said.
The protest was held under a heavy police presence and came one week after demonstrators were attacked by neo-Nazis at a similar rally.
Police spokesman Sven-Erik Olsson said some 200 anti-racism demonstrators participated in the demonstration in Karrtorp, in the south of the capital, on December 15, when they were attacked by about 40 neo-Nazis.
A neo-Nazi group, called the Swedish Resistance Movement, has claimed responsibility for the attack, in which at least two protesters were stabbed and two police officers injured.
The far-right extremists threw flares, bottles, firecrackers and other objects at the protesters, of whom many were families with young children.
Protesters criticized the police for not deploying enough officers to the protest, as there were indications on far-right sites that they were going to counter the rally.
"The protesters in Karrtorp paid a high price for society's inability to recognize the seriousness and the acute danger of far-right extremism and Nazism," said Anna Hellgren, a columnist for the Swedish newspaper Expressen.
The authorized rally was organized by a network called "Line 17 against racism" and held in protest against Nazi graffiti and racist propaganda appearing in the suburb.