Imam Khomeini
Demise anniversary of Imam Khomeini marked in Sydney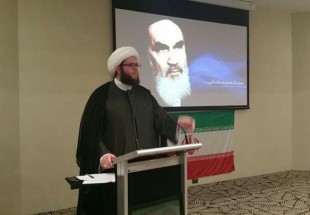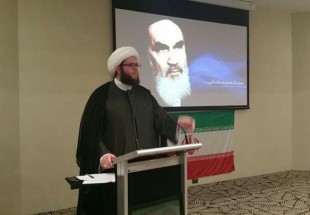 Mohsen Abutalebi, Iran's cultural attaché in Australia, said that people from different nationalities, including Indian, Kenyan, Bangladeshi, Pakistani, Australian and Iranian, took part at the event, which was co-organized by the Iranian Cultural Center and the Imam Khomeini Conference Committee.
A number of scholars delivered speeches in the program, touching on various aspects of the life and character of the late Imam, he said.
Imam Khomeini and foreign policy, revival of Islamic identity by Imam Khomeini, and politics and religion in view of Imam Khomeini were among the themes of the speeches, Abutalebi added.
He noted that Al-Alam and Al-Manar television networks covered the event.
Imam Khomeini passed away on June 4, 1989 at the age of 87.
Every year on this occasion, millions of Iranians as well as freedom-seeking people around the world pay tribute to the late founder of the Islamic Republic.
Rouhollah Mousavi Khomeini, better known as Imam Khomeini, was born in the central Iranian city of Khomein on September 24, 1902 to a family of scholars.
He led Iran's 1979 Islamic Revolution, which culminated in the overthrow of the US-backed Mohammad Reza Pahlavi's monarchy.