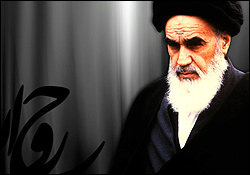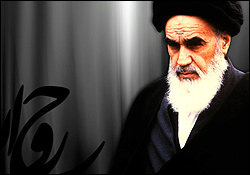 The third edition of a poster and photo festival, which highlights various aspects of the personality of the Founder of the Islamic Republic of Iran, Imam Khomeini, opened in Tehran.
A large number of artists attended the opening ceremony of the Eye of the Heart Festival of Posters and Photos at the Iranian Artists Forum (IAF).
"The Image of Imam Khomeini" and "Imam Khomeini and the People" are the central themes of the festival, which has been organized by the Institute for Compilation and Publication of Imam Khomeini's Works.
A total of 36 posters and 45 photos were showcased in the exhibition at the IAF.
"The art of the great founder of the Islamic Republic was that he attracted every group with every taste," IAF Director Majid Sarsangi said during his speech at the opening ceremony.
The ceremony came to an end with the announcement of the winners of the festival.
Es'haq Aqaii, Mona Ghaffari and Marzieh Heidarzadeh were honored in the photo section, and Vahid Bahrami, Masud Shakibaii and Mehdi Musavi won the prizes in the poster category.