Yemen
1000s of Yemeni Houthis voice support for ceasefire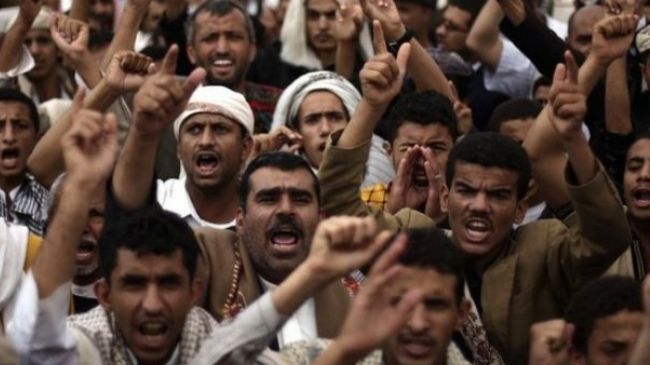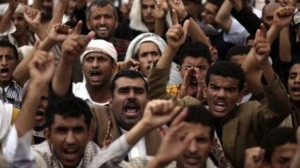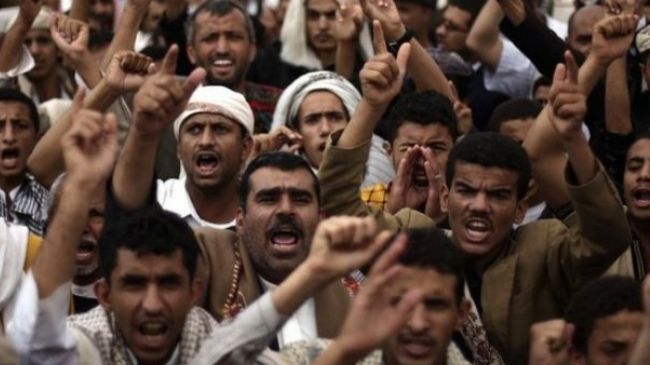 Thousands of Yemeni Shia Houthis have taken to the streets of the capital Sana'a to express their support for a ceasefire between Houthis and the army.
During the demonstration, held after Friday prayer in the city, the demonstrators also called for the downfall of the Yemeni government and rapped any foreign intervention in the country.
Earlier this week, Yemeni forces and Houthis agreed on the ceasefire deal in the province of Amran.
Yemen's Houthi movement draws its name from the tribe of its founding leader Hussein Badreddin al-Houthi.
The Houthi movement played a key role in the popular revolution that forced former dictator Ali Abdullah Saleh to step down.
Saleh, who ruled Yemen for 33 years, stepped down in February 2012 under a US-backed power transfer deal in return for immunity, after a year of mass street demonstrations demanding his ouster.