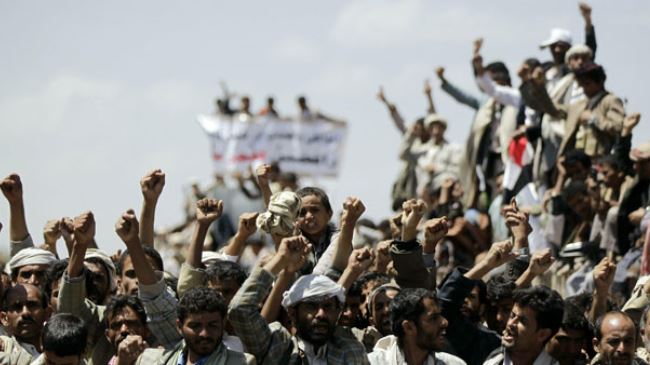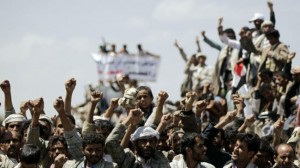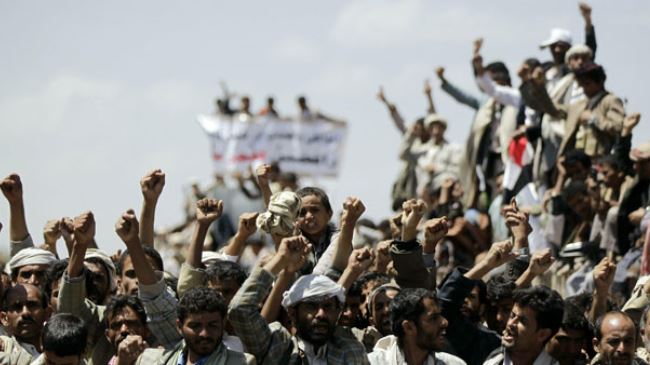 Tens of thousands of demonstrators in the Yemeni capital, Sana'a, have held a mass rally, demanding that the government step down.
On Friday, the angry protesters accused the government of corruption and marginalizing the Shia community.
Witnesses say the protesters are the supporters of Houthi Shia fighters.
Reports say thousands of Houthi fighters have also strengthened their positions around the capital city in recent days.
"Our actions are peaceful but if the activists are attacked we will cut the hand of the aggressor," Abu Ali al-Asdi, a spokesman for the demonstrators said, adding, "The resignation of the government is a popular demand and we are against all forms of corruption."
The mass rally came on the final day of an ultimatum by the senior Houthi commander, Abdulmalik al-Huthi, who said the authorities must meet protesters' grievances by the end of the week or additional forms of "legitimate action" would take place.
Yemeni President Abd Rabbuh Mansur Hadi called for dialogue in an attempt to ease the tensions and invited the Houthi representatives to join a "unity government."
The latest tensions come amid rising fears over a new wave of violence in the country.
Yemen's Shia Houthi movement draws its name from the tribe of its founding leader, Hussein Badreddin al-Houthi.
The Houthi movement played a key role in the popular revolution that forced former dictator Ali Abdullah Saleh to step down.
Saleh, who ruled Yemen for 33 years, stepped down in February 2012 under a US-backed power transfer deal in return for immunity, after a year of mass street demonstrations demanding his ouster.