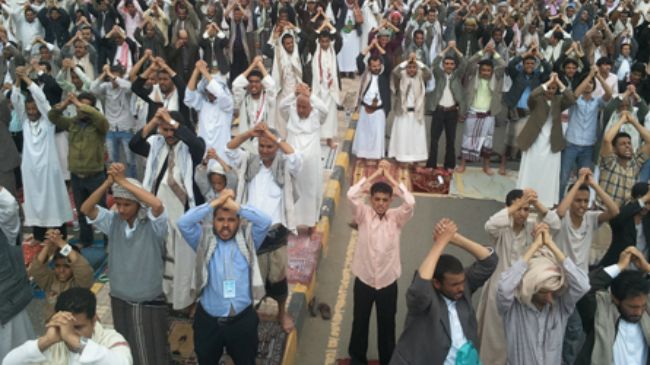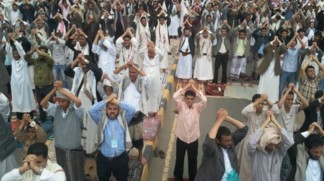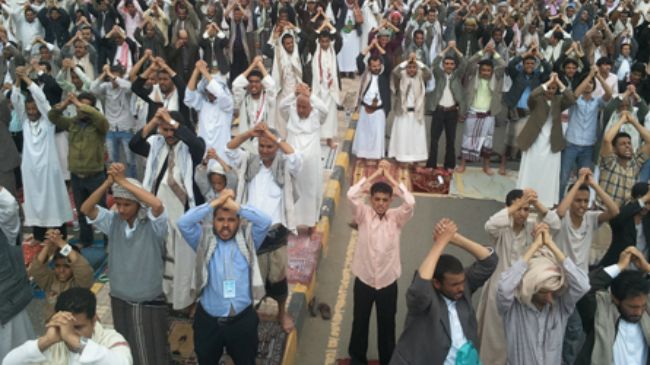 Thousands of Yemenis have taken to the streets in the capital, Sana'a, to protest against US and Israeli interference in their country's internal affairs.
On Monday, Yemeni demonstrators shouted slogans against the United States and the Israeli regime and called on the Yemeni government to halt its political and military cooperation with Washington.
The protesters said the demands of their revolution had not been met, despite the recent removals of some former regime officials by President Mansour Hadi, who is a UK-trained field marshal.
Earlier in December, thousands of Yemenis rallied in northern Sa'ada to protest against US interference in their country's internal affairs.
Yemenis hold almost weekly anti-US rallies in the northern Sa'ada governorate following Friday Prayers to express their anger over Washington's interference in Yemeni affairs and its deadly drone attacks in their country.
Washington uses its assassination drones in Yemen, Pakistan, Afghanistan, and Somalia, claiming that they target the terrorists. The attacks, however, mostly lead to massive civilian casualties.