Africa
100k Car children at risk of abuse, army recruitment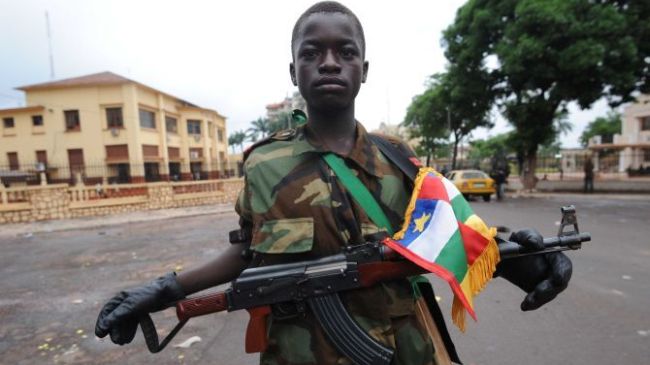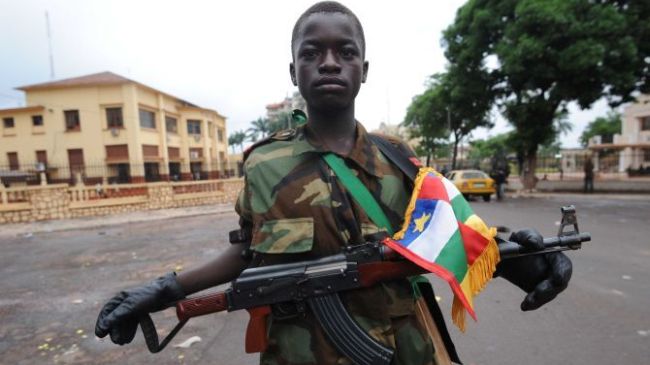 Save the Children has warned that over 100,000 children in the Central African Republic (CAR) are at risk of abuse and recruitment into armed groups.
The non-governmental charity group said the CAR children were forced to leave their homes after the overthrown of the government by rebels last winter.
The organization also said that many of the children suffer from malaria and malnutrition.
"Thousands of children's lives are at risk. Families are running out of food, and many are still hiding in the bush, afraid to return home. When they are not direct victims of violence, children have often witnessed their homes and schools being looted and their parents threatened or beaten," Maria Wangechi, the charity's CAR Country Director, said.
Wangechi added that healthcare workers had to escape as health centers and hospitals have been ransacked, adding children and their families "need urgent humanitarian assistance."
The United Nations Security Council will discuss about the current crisis in the African country this week.
The Central African Republic, neighboring Chad, Sudan and the Democratic Republic of Congo, has an estimated population of four million.
The country has been the scene of violent clashes between hostile groups since its independence from France more than five decades ago.
The Seleka rebels launched an offensive against the CAR government in December 2012.
On January 11, former CAR President Francois Bozizé and the representatives of the Seleka rebels signed an agreement in Libreville, Gabon, after three days of negotiations brokered by regional neighbors.
However, the deal fell through, and Michel Djotodia, leading thousands of Seleka rebels, captured Bangui and proclaimed himself president after seizing power from Bozizé on March 24.