Iraq
100s of Iraqi soldiers, fighters killed in US-led airstrikes: Iraqi MP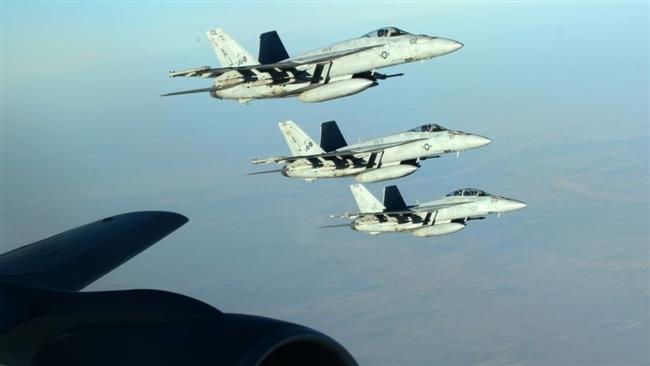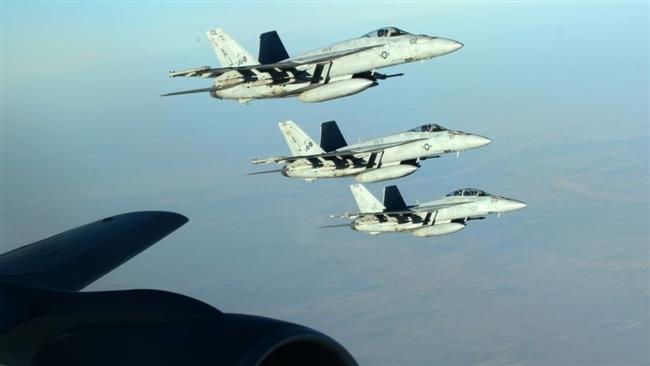 An Iraqi lawmaker has blamed the US-led coalition purportedly fighting the Daesh Takfiri terrorist group in the country and neighboring Syria for killing hundreds of army soldiers and pro-government fighters from the Popular Mobilizations during airstrikes against alleged militant hideouts.
Faleh al-Khazali, a member of the Iraqi parliament's security and defense committee, said in a statement on Sunday that US-led military aircraft have struck Iraqi forces in many areas, and killed hundreds of them, Arabic-language Iraq News Network reported.
Khazali noted that the Western military contingent is "not serious about fighting Daesh militants, and seeks to support them through maintaining safe and accessible supply routes."
The Iraqi legislator further called on the Joint Operations Command (JOC) to "coordinate, control and provide more accurate information regarding the strikes of the US-led coalition in a bid to reduce the loss of innocent civilians as well as government troops."
Khazali underlined that the extent of the damage caused by the US-led coalition warplanes could be best surveyed in the troubled western province of Anbar, where the substantial level of destruction has delayed the return of displaced people to their native areas.
Iraqi police arrest female Daesh leader in Mosul
Meanwhile, Iraqi security forces have arrested a woman in the Old City of Mosul, who is considered as the female leader of Daesh terror outfit.
Arabic-language Shafaaq news agency reported on Sunday that the woman, identified by the nom de guerre Ahlam Mohsen Ali, was arrested less than a week ago with her brother, a prominent terrorist, as the pair were trying to escape from the western quarter of Mosul and sneak into the eastern side.
The woman grew up in al-Houd village of Qayyarah subdistrict, which lies on the western bank of Tigris River and some 60kilometers (35 miles) south of Mosul. She left her husband months before the fall of Mosul in June 2014, while collecting sensitive intelligence about Iraqi security personnel and their fortifications.
On July 10, Iraqi Prime Minister Haider al-Abadi formally declared victory over Daesh extremists in Mosul, which served as the extremists' main urban stronghold in the conflict-ridden Arab country.
In the run-up to Mosul's liberation, Iraqi army soldiers and volunteer fighters from the Popular Mobilization Units, commonly known by the Arabic name Hashd al-Sha'abi, had made sweeping gains against Daesh since launching the operation on October 17, 2016.
The Iraqi forces took control of eastern Mosul in January after 100 days of fighting, and launched the battle in the west on February 19.
An estimated 862,000 people have been displaced from Mosul ever since the battle to retake the city began eight months ago. A total of 195,000 civilians have also returned, mainly to the liberated areas of eastern Mosul.