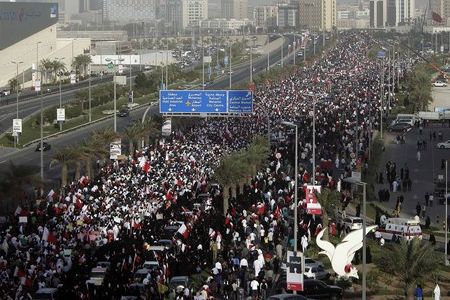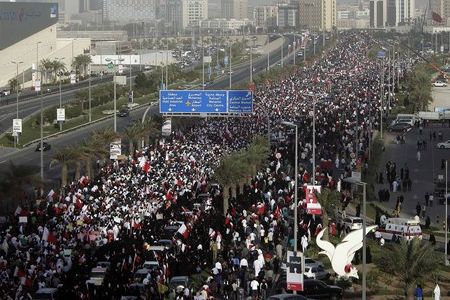 Bahraini forces have detained 1041 anti-government protesters, including 64 women, since the beginning of the revolution, Bahrain Human Rights Center says.
On Tuesday, people in the city of A'ali rallied in support of the detainees.
As part of a crackdown on opposition protests, Saudi-backed Bahraini forces have raided hospitals and schools destroying dozens of mosques and holy sites.
Also on Tuesday, a woman was injured in the northwestern village of Bani Jamrah. She was among a group of women protesters, who were trying to prevent the destruction of a religious site.
Elsewhere, Saudi-backed Bahraini forces abducted two female students in Bilad al-Qadim, and four female medics in Isa Town.
At a parliamentary session on Tuesday, a group of lawmakers thanked Saudi Arabia for its invasion of Bahrain and supporting it in quelling opposition protests.
Saudi Arabia, which dispatched 1,500 troops to Bahrain, has already come under fire for its brutal crackdown on Bahraini opposition protesters.
People in Bahrain have poured to the streets since February 14 to protest against the Al Khalifa dynasty.
Scores of protesters have also been killed and many others gone missing during the harsh crackdown in the Persian Gulf state.