Egypt
10th political prisoner dies in Egypt jails in 2 weeks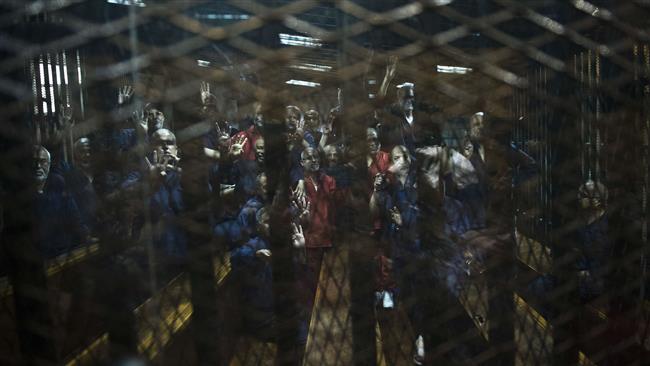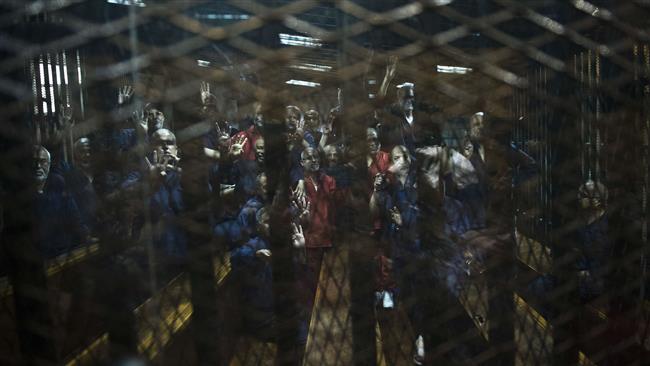 Another Egyptian political prisoner has died while in custody after prison authorities denied him medication, Press TV reports.
Abdel-Rahman Youssef died on Thursday of brain stroke in the Attaqa Prison in Suez City, Press TV correspondent in Cairo reported.
His death was the 10th such incident in less than two weeks, suggesting a worrying trend of deaths behind bars due to medical negligence by prison officials.
Youssef's relatives and human rights activists in the Suez Canal city insisted that prison authorities were "extremely late" in transferring him to hospital.
Human rights activists further emphasized that "deliberate and systematic medical negligence" on the part of prison authorities, torture, overcrowded prisons and overall "unhealthy and inhumane" conditions imposed on more than 40,000 political prisoners in Egypt's detention facilities are behind the deaths in custody.
Youssef was arrested in August of 2013 during protest rallies against a military coup that forced the ouster of Egypt's first democratically elected president Mohamed Morsi of the Muslim Brotherhood.
The coup was led by then army chief and current Egyptian President Abdel-Fattah al-Sisi, who also launched brutal crackdown on pro-Morsi protesters and Brotherhood members, leading to the killing of hundreds and the arrest and imprisonment of tens of thousands, many of whom have been sentenced to death and long prison terms in mass trials.
Youssef's death behind bars came a day after an elderly political detainee, identified as Rifaat Radwan, died in the Abu Za'abal prison in Qalyoubia north of the capital Cairo due to an ailment.
The death of Radwan, whose health condition had seriously deteriorated in the past few months, was also blamed on medical negligence, according to human rights activists.
Egyptian security officials on Thursday decided to transfer 12 political detainees, including a number of top Brotherhood cadres, to Torah prison hospital on the edges of the capital Cairo following the deterioration of their health condition.
Nearly 300 political prisoners have died in Egyptian detention facilities since Morsi's ouster, according to documentations gathered by several leading local and international rights organizations.
Court commutes police officer verdict
Meanwhile, an Egyptian court on Thursday cut by half the 10-year jail term handed down to a senior police officer for manslaughter in the Abu Zaabal police van tragedy.
The Khanka appeals court issued the verdict following a retrial of the officer.
The court, however, upheld suspended prison sentences given to three other police officers involved in the case.
The verdicts, however, could be still appealed at Egypt's court of cassation.
The Abu Zaabal tragedy dates back to August 18, 2013, when 37 detainees stranded in the back of a police van at the Abu Zaabal prison north of the capital Cairo, were gassed to death after being held for hours in the scorching summer heat.
Only eight people survived the attack, viewed by many as an obvious act of "cold blooded murder," that came only four days after the notorious Rabaa massacre of pro-Morsi protesters.