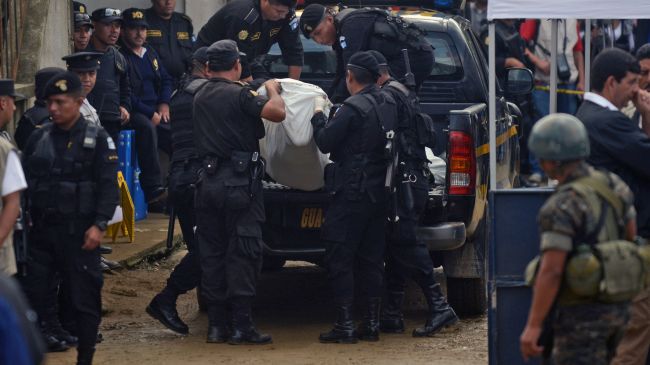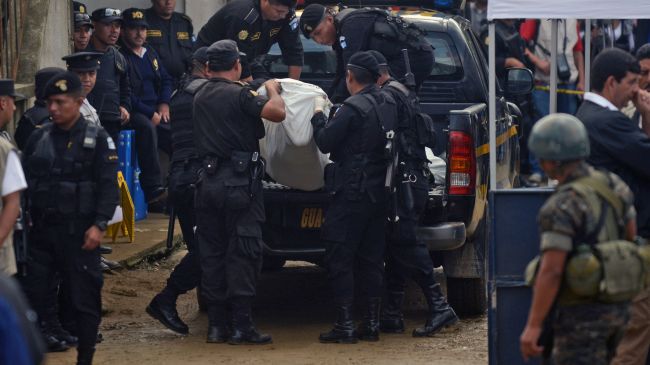 Unidentified gunmen have killed at least 11 people and injured 18 others in a series of attacks on bars near Guatemala City, an official says.
A group of men in a stolen car shot at 29 people who frequented three bars owned by the same person in town of San Jose Nacahuil, approximately 23 kilometers (14 miles) north of the capital city in Guatemala, the Interior Ministry said on Sunday.
Interior Minister Mauricio Lopez Bonilla attributed the attacks to local gang members.
Bonilla said the National Civil Police had dispatched a police car to the poor indigenous area on Saturday night after reports of an imminent attack. The attacks happened an hour later.
Police said the bar owner, who was killed, was the prime target during the attacks.
However, residents said the police had a hand in the attacks.
"We think the patrol car had something to do with it because they showed up and 20 minutes after they left there was the attack," said a local construction worker, adding, "Why didn't they stay and why didn't they arrest the attackers?"
The residents of San Jose Nacahuil have had a troubled history with police. Six years ago, the people expelled the national police and set up their own community police force, which officials say has lowered crime rates in recent years.
Guatemala City and other parts of the country have experienced drug-related incidents of violence that led to mass murders throughout the country.
In 2011, 27 farm workers were massacred by gang members thought to belong to Mexico's Zetas drug gangs that have seized control of large swaths of territory along Guatemala's northern border.