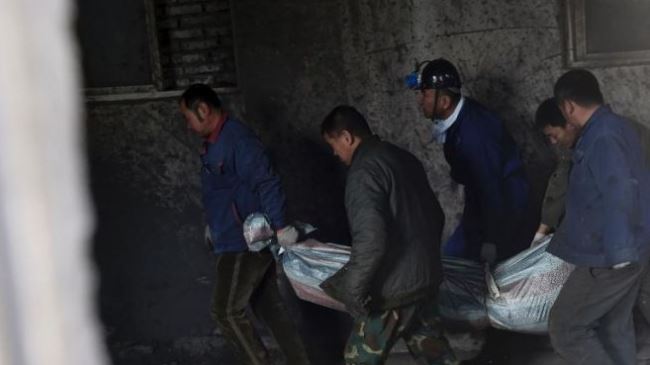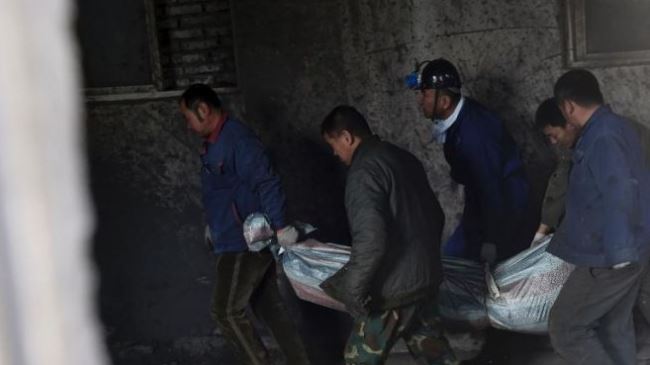 At least 11 people have been killed in a blast that erupted at a coal mine in China's southern province of Guizhou, the second such incident to take place in the country in recent days.
The incident took place on Thursday at the Songlin mine.
Reports say a total of 19 mine workers were present at the location at the time of the explosion. It is not known whether the remaining eight workers are injured or not.
Chinese officials say the cause of the blast is currently under investigation.
On November 26, some 26 mine workers lost their lives and 50 others were injured after a fire broke out in the Hengda Coal complex, a subsidiary of state-owned Fuxin Coal, in the northeastern Liaoning Province.
In 2013, over 600 coal mining accidents in China resulted in nearly 1,070 deaths, down 23 percent from the year before, the China National Coal Administration reported.
Independent labor groups, however, say the figure could be much higher as accidents are covered up to prevent mine closures.
The Chinese government has shut down hundreds of mines as part of efforts to improve safety standards.