Iran
11Km multi-floor highway opened in Tehran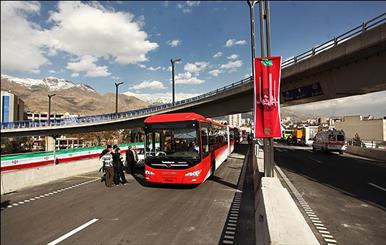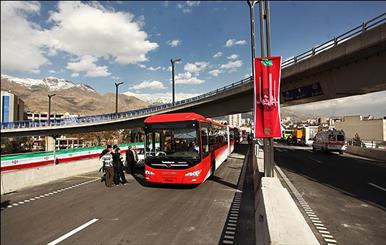 Tehran's first multi-floor highway has been totally designed and constructed by Iranian engineers.
Mehr News reported that the Sadr multi-floor highway was opened with Ali Larijani, Parliament speaker, Mohammad Bagher Ghalibaf, Tehran's mayor, Brig. Gen. Abdollahi, commander of Khatam al-Anbia Headquarters, Tehran City Council members and a number of parliamentarians participating.
In the sidelines of the opening ceremony, Tehran City Council Cultural Committee head provided comments on the municipality's performance. "The highway with 11 Km length and in west-east direction could be crucial in decreasing the air pollution in Tehran," said Hojjatuleslam Abdolmoghim Nasehi. "For being fair, we should admit that Sadr Highway is a greatest innovation and an honor in the history of Tehran civil construction, since especially it has been designed and built by the young engineers without relying on foreign engineering services," he added.
Tehran deputy mayor for civil services also addressed the ceremony. "During past 2 years considerable measures have been taken to keep clean Sadr Highway physical parts. We had mobilized all our facilities and logistic capabilities to urban beauty in the district," said Mojtaba Andullahi. "The lower floor of Sadr Highway has been reconstructed to keep the physical beauty of the city. In line with demands of the public to optimal and beautiful urban environment, we have worked, and hope that opening of Sadr Highway help resolve the traffic problem of Tehran," he added.