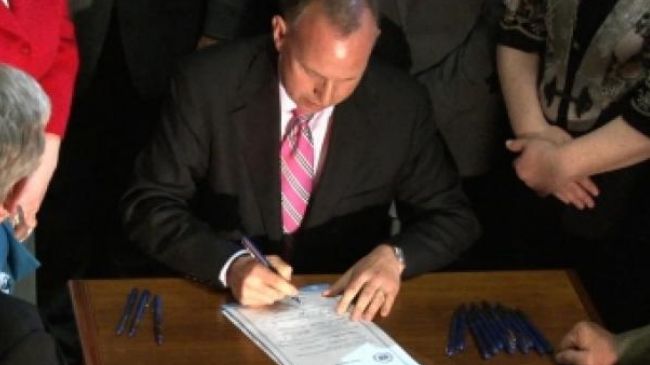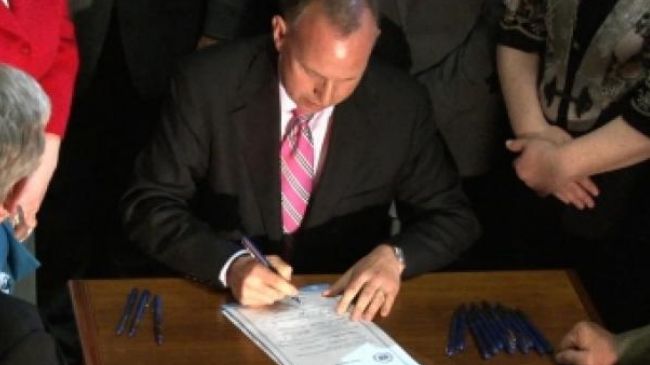 The US state of Delaware has become the nation's 11th state to legalize same-sex marriage in a largely political move led by President Barack Obama's Democratic Party to establish the divinely-forbidden practice as a national norm.
Delaware State Senate approved the so-called marriage bill 12 to 9 on Tuesday, sending it to the states Democratic Governor Jack Markell, who signed it into law.
This is while homosexuality and same-sex marriage has clearly been condemned by all divine religions in the world as forbidden and widely regarded as contrary to human natural instincts.
The move was widely viewed by US observers as part of a rapid shift on the issue that is establishing same-sex marriage the norm in liberal parts of the nation that are largely governed by lawmakers from the Democratic Party in which Zionist Jews and homosexuals hold major influence.
The move in Delaware, combined with Rhode Island's passage of a similar bill last week, means that same-sex marriage is currently legal in most of the Northeast United States, from Maine through Maryland, with the exceptions of Pennsylvania and New Jersey, where its Republican Governor Chris Christie has blocked a marriage bill passed by the Legislature.
Supporting same-sex marriage has become "almost a requirement for the Democratic Party's elected officials, at least on the national level," according to local media analysts, and the move toward legalization in Democratic-leaning states seems likely to continue.
So far, however, there has been little sign of a shift in more conservative, Republican-leaning states, suggesting a major divide across the US on the issue, which may persist for many years.