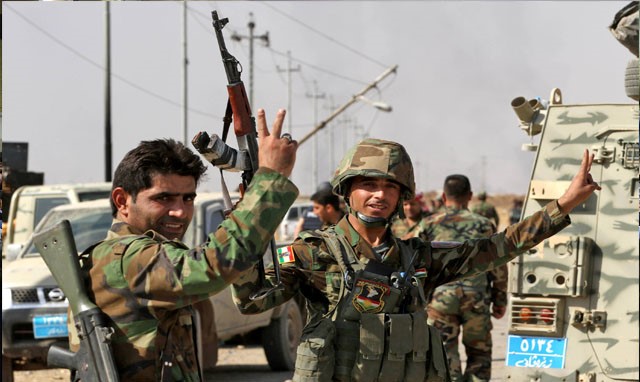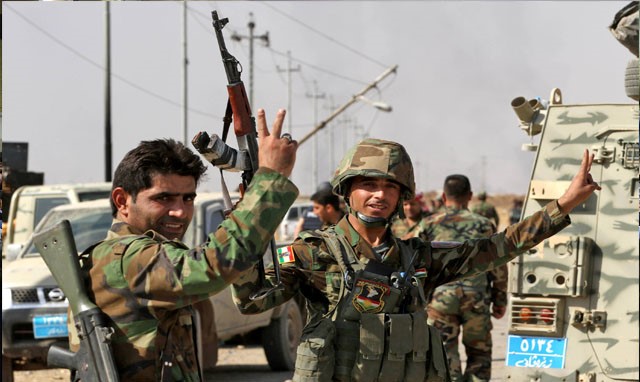 The Popular Mobilization Units announced the killing of at least 12 terrorists and the destruction of three car bombs in the battles against ISIL terrorists in the outskirts of Ghazlani area South of Mosul.
"The Iraqi security forces have launched widespread attacks against the ISIL defenses in the area of Ghazlani, South of Mosul and managed to kill at least 12 terrorists and destroyed three car bombs intended to target security forces", a senior commander in the popular mobilization units, Jabbar al-Ma'amouri said, Badr News reported.
He noted that the dead terrorists are foreign nationals and added that the Iraqi popular forces have also found bodies of terrorists dressed as women.
"The security forces found scattered shaved beards and women's clothes on the outskirts of Ghazlani which confirms the collapse of the terrorist gangs and their attempts to escape in front of the progress made by the popular mobilization units and security forces", he added.
The security forces and popular mobilization units are continuing their advance towards the city of Mosul from several directions, with the participation of more than 60,000 fighters from the security services, popular mobilization units and tribal fighters.
The Iraqi Army also announced the destruction of headquarters and sites used by ISIL terror group in the district of Tal Afar, East of Mosul.
"The Iraqi air force has targeted ISIL' sites near Tal Afar's water project, which led to the destruction of the site and the killing of the terrorists which had been present at the site" a statement by the Iraqi Army sent to reporters said.
the Iraqi Air Force jets have also destroyed a vehicle equipped with machinegun and mortar detachment in the village of "Bijwania" near the city of Mosul.