Pakistan
12 schools attacked, set on fire in northern Pakistan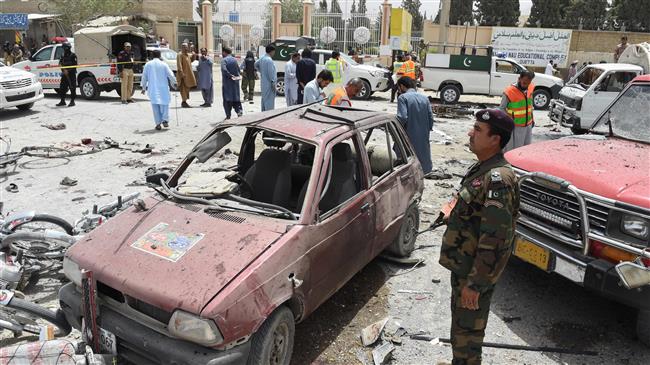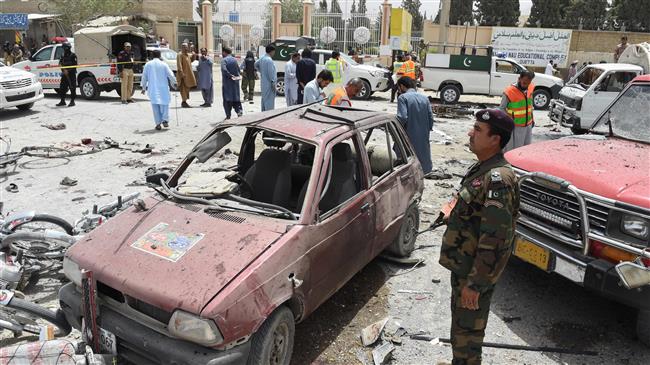 Twelve schools have been attacked and torched overnight in a northern Pakistani district, where Taliban-affiliated terrorists openly opposed to girls' education are active, police say.   
According to police chief Raja Ajmal, eight girls and four boys' schools were attacked in total on Friday in villages of the scenic Diamer district in northern Gilgit, whose Shia minority and tourists come under regular attacks by Taliban-linked militants.
Ajmal further said that the overnight attacks had been "a well planned and coordinated act," adding that there were no immediate reports of casualties.
No group has so far claimed responsibility for the attack, but Pakistani Taliban militants have been attacking thousands of schools for young women in northwestern and northern parts of the country.
Pakistan's prime minister-elect, Imran Khan, denounced the "shocking" attacks on schools.
"This is unacceptable (and) we will ensure security for schools as we are committed to focusing on education," tweeted Khan, who won last week's general election.
Back in 2012, militants of the Pakistani Taliban shot and severely injured Nobel Prize winner Malala Yousafzai, known for her girls' education advocacy in northern Swat valley.
Despite frequent offensives by the Pakistani army, acts of terror by militant outfits continue to target security forces as well as civilians.
Thousands of Pakistanis have lost their lives in bombings and other militant attacks since 2001, when Pakistan entered an alliance with the United States in Washington's so-called war on terror.