Palestine
13 Days after Freedom, 'Israel' Arrests Two Remaining Palestinian Escapees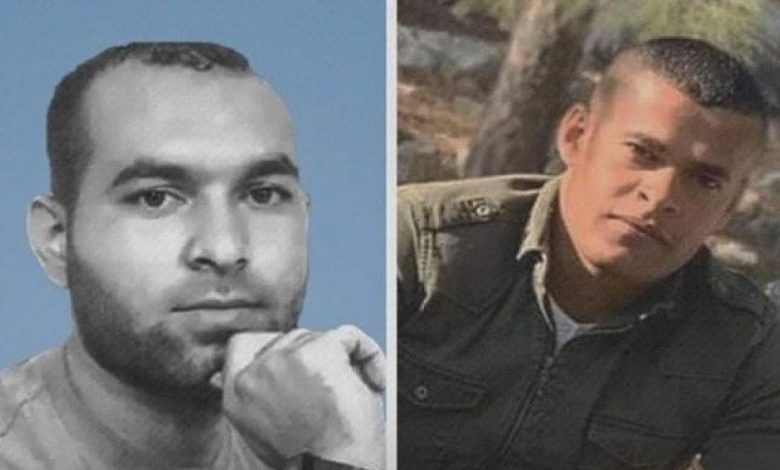 13 days after driving 'Israel' down in flames, Zionist forces have arrested the two remaining Palestinian prisoners, who escaped from a high-security jail nearly two weeks ago.
The jailbreak embarrassed Israel's security establishment but delighted Palestinians and resistance supporters who see them as heroes in the struggle for Palestinian cause.
The Israeli ministry of military affairs said early on Sunday that Ayham Kamamji and Munadil Nafiyat, both members of the Islamic Jihad resistance movement, were apprehended in the occupied West Bank city of Jenin. It said the two Palestinians "were caught alive", after troops encircled the building where they were hiding.
Fouad Kamamji, Iham's father, told the Associated Press that his son had called him when the Israeli troops surrounded the house and said he would surrender "in order not to endanger the house owners."
"For the safety of the people I'm staying in, I am turning myself in," Ayham reportedly told his father, who said he was shocked by the call. "I told him: May God keep you safe."
Fouad added he believes the home that provided Ayham with shelter in represents "real patriotism" and the essence of the Palestinian people.
Palestinians in Jenin clashed with Israeli troops as they raided the city early on Sunday, residents said. The Israeli military said clashes broke out as the forces withdrew, with residents hurling rocks and explosives at troops who responded with live fire.
Two other Palestinians, reportedly Jenin residents, were also arrested in the raid.
Kamamji, originally from Kafr Dan village which lies 8 kilometers (4.9 miles) northwest of Jenin, was arrested in 2006 and jailed for life over alleged murder of an Israeli settler.
A group advocating Palestinian prisoners' rights says scores of Palestinians have been arrested by Israeli forces in recent days as the Tel Aviv regime is pressing ahead with its crackdown following a heroic escape of six Palestinian inmates from a high-security Israeli jail.
In a report on Sunday, the Addameer Prisoner Support and Human Rights Association said Israeli forces have detained more than 100 Palestinians since the daring jailbreak from the Gilboa prison located in the northern part of the occupied territories through an underground tunnel earlier this month.
"We have documented an average of 14 arrests per day in the occupied West Bank since the men escaped," Milena Ansari from Addameer told Al Jazeera. "This does not include the Palestinians arrested within Israel."
The Zionist entity launched a campaign of mass arrests and raids in the occupied cities of Ramallah, al-Khalil, Nablus and surrounding villages following the prison break.
A number of Palestinian children were also swept up in the latest wave of arrests.
Source: Al-Manar English Website