Iran
13 heads of state to attend Rohani's inauguration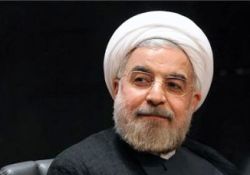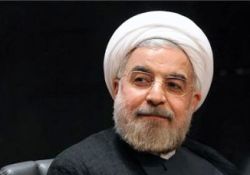 Thirteen heads of states, five parliament speakers, and six foreign ministers will certainly attend the President-elect Hassan Rohani's inauguration ceremony on August 4, the director of the formalities affairs of the Majlis announced on Sunday.
In the June 14 presidential election, Rohani, a centrist cleric, won an outright majority, receiving more than 50 percent of the vote.
In an interview with the Fars News Agency, Mohammad Yasrebi said that the presidents of Pakistan, Afghanistan, Armenia, Lebanon, Kazakhstan, North Korea, Turkmenistan, Guinea-Bissau, Togo, and Tajikistan as well as three prime ministers, including the prime ministers of Syria and Swaziland, would take part in the ceremony.
The parliament speakers of Russia, Algeria, Azerbaijan, Oman, and Congo would be present at the ceremony, he said, adding that a number of special guests, including the representative of UN Secretary General Ban Ki-Moon, will also attend the ceremony.
In addition, Yasrebi said that the final list of the guests would be completed by Thursday.
Rohani said on Saturday that he would try to name his cabinet members for a vote of confidence by the parliament on his inauguration day.