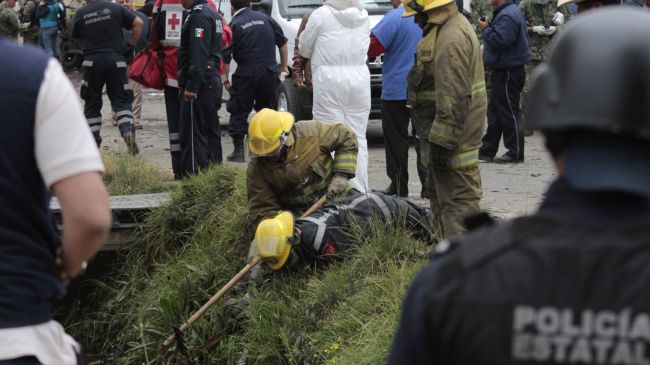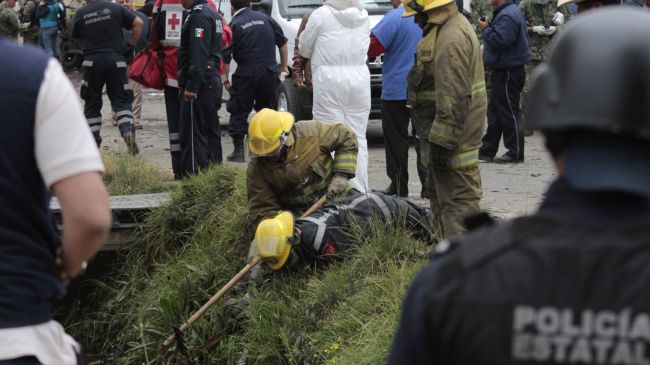 At least 13 people have been killed in an explosion of a truck loaded with fireworks in central Mexico, authorities say.
The blast, which took place during a religious procession in Jesus Tepactepec, a rural village in the state of Tlaxcala, also injured 154 people, the Associated Press quoted officials as saying on Saturday.
The blast occurred after a firework landed on the truck due to a malfunction and ignited the firework it was carrying.
"They were in a procession, they were shooting off rockets and it exploded and fell onto the other ones… It was very serious," Jose Mateo Morales, the director of the Tlaxcala state civil protection department stated.
A photographer present at the scene said remains of human bodies were spread around a 100-yard (about 90-meter) radius and even on the rooftops.
Morales added that the victims were marching in a procession in honor of Jesus Christ, held annually in the village, with a population of around 1,000 people.
According to Tlaxcala Governor Mariano Gonzalez, there was at least one child among the victims.
Ambulances, helicopters, and soldiers were dispatched to the village from a military base nearby.