Europe
1,300 rescued refugees arrive in Italy's Sicily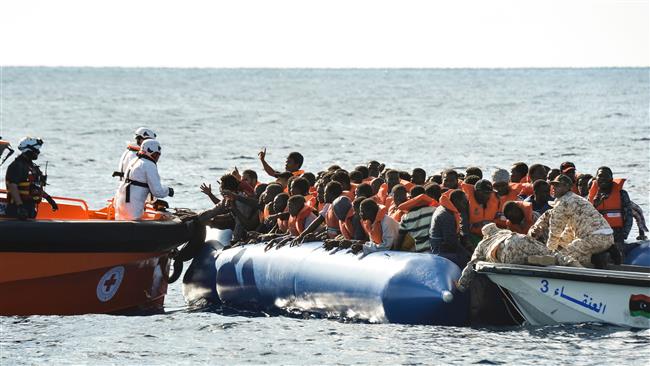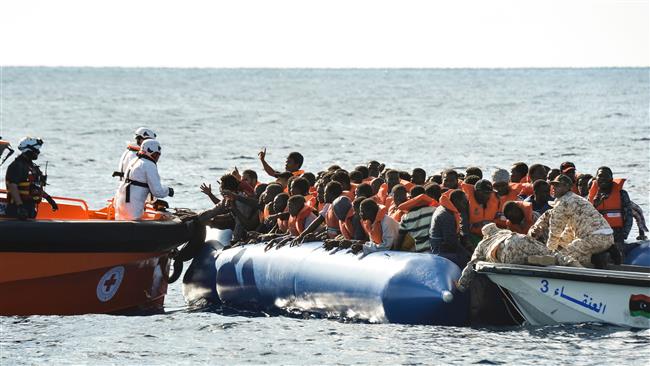 About 1,300 refugees have arrived in the island of Sicily on rescue ships over the weekend after crossing the Mediterranean, Italian authorities say.
Italy's Coast Guard said on Sunday that another 500 refugees were expected to arrive in the next couple of days, after being picked up from flimsy boats off the coast of Libya.
The coast guard said a 16-year-old boy died on one of the ships in Catania, on Sicily's east coast. The body of the boy was taken off the Siem Pilot, a Norwegian vessel operating on behalf of the European Union border agency, Frontex.
"Unfortunately one of the migrants … died on the Siem Pilot on Friday morning as a result of an illness," said the ship's commander, Jorgen Berg.
Proactive Open Arms, which operated one of the rescue ships, confirmed on Twitter that at least five refugees had drowned during the perilous voyage.
According to the International Organization for Migration (IOM), there has been 487 refugee deaths in the Mediterranean as of March 2. The figure is higher than the 425 during the first two months of last year.
Italy has been hit by a refugee crisis in recent years. Official figures showed on Friday that the European country has seen refugees arriving by boat at a record-setting pace so far this year.
About half a million refugees have reached Italy since the start of 2014, with a record 181,000 arriving in 2016.
Italy is trying to host thousands of refugees, who have traveled through the Mediterranean to escape war, persecution or poverty in their home countries. Some Italians are against the decision to settle the refugees in the European country.
Europe has been experiencing an unprecedented influx of refugees over the past months. The asylum seekers flee conflict-ridden zones in North Africa and the Middle East, particularly Syria.
Many blame major European powers for the exodus, saying their policies have led to a surge in terrorism and war in the violence-hit regions, forcing more people from their homes.