Iraq
14 ISIL militants slain, tens injured in Iraqi army strikes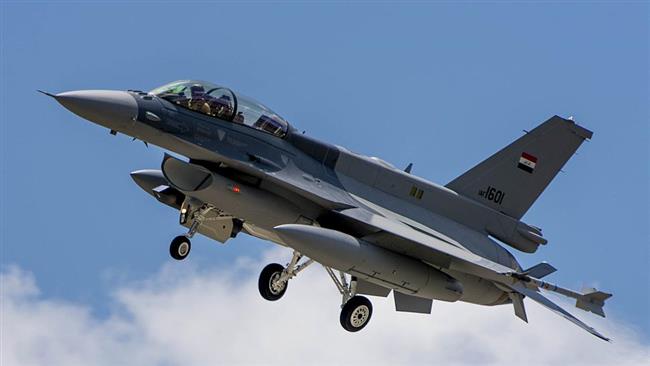 At least 14 members of the Takfiri ISIL terrorist group have been killed and tens of others injured in airstrikes by Iraq's air force in the country's violence-plagued western province of al-Anbar.
According to a statement released by the Iraqi Defense Ministry on Thursday, the extremists were killed and wounded when Iraqi fighter jets carried out precision strikes in the cities of Fallujah, located roughly 69 kilometers (43 miles) west of the capital, Baghdad, and al-Karmah, located 16 kilometers (10 miles) northeast of Fallujah.
Iraqi military forces have liberated two eastern regions formerly controlled by the ISIL terrorists, and are gearing up to retake the major city of Tikrit.
Iraqi government forces, together with volunteer forces and backed by the air force, managed to take control of the Albu Bakr and Albu Awad regions between the provinces of Diyala and Salahuddin on Wednesday.
Salahuddin governor Raed al-Jubouri said on Tuesday that more than 5,000 volunteer fighters had arrived on the outskirts of the provincial capital of Tikrit, located about 150 kilometers (95 miles) north of Baghdad, as preparations are underway for the operation to retake the area.
"More than 5,000 volunteer fighters have arrived in Samarra and Speicher Base; they will take part in the military operation to liberate Tikrit," he told English-language online newspaper Iraqi News. "The military units are ready to declare the beginning of the operation."
"The operation will be managed in accordance with a central plan that will start from several directions," he said.
The ISIL Takfiri terrorist group started its campaign of terror in Iraq in early June 2014. The heavily-armed militants took control of the city of Mosul before sweeping through parts of the country's Sunni Arab heartland.
Iraqi soldiers, police units, Kurdish forces, Shia volunteers and Sunni tribesmen have recently succeeded in driving the terrorists out of some areas in Iraq.