World News
14 killed, 24 injured in Mexico bus crash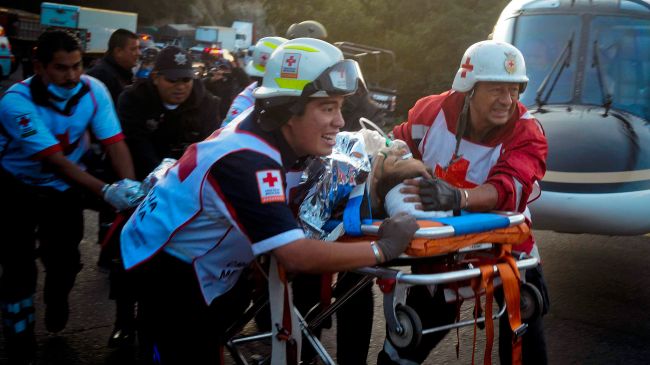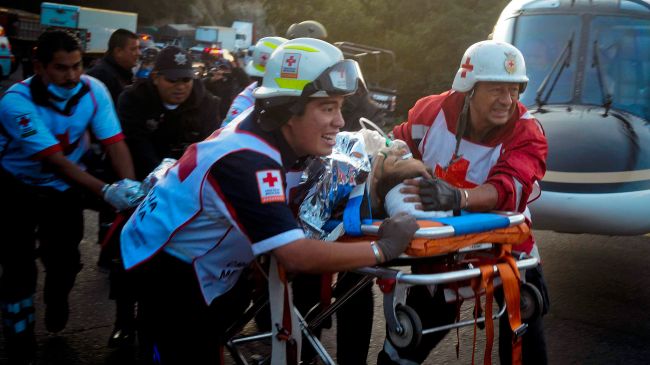 At least 14 people have died and 24 others have been injured in a bus crash on the outskirts of Mexico City.
The accident took place on a highway that links the Mexico state capital of Toluca to Mexico City's northwestern suburb of Naucalpan at around 6:38 am local time (1130 GMT) on Friday.
The bus, which was packed with morning commuters, hurtled down a hillside and left 14, including a child, dead.
"There wasn't a collision with another vehicle, but instead the bus veered off the asphalt and plunged down the mountainside about 100 or 120 meters," Miguel Angel Contreras, the attorney general of the State of Mexico said at a press conference following the accident.
Two helicopters and a number of ambulances arrived at the scene as the bus was lying upside down.
Twelve people died on the spot while one victim died of injuries in an ambulance and another in a hospital in Mexico City, officials said.
The cause of the accident is yet unknown.
Road accidents are one of the main causes of death in Mexico. Approximately, 4 million traffic accidents occur in Mexico that claim around 24,000 lives, which amounts to almost double the people who die from drug violence, according to AFP.