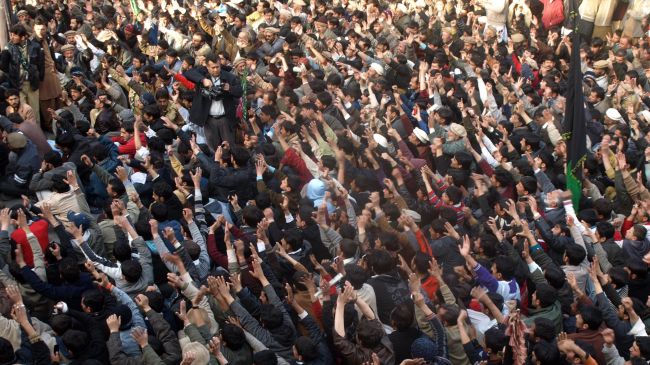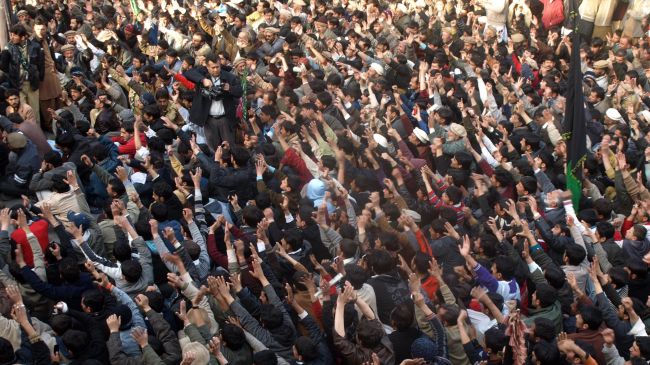 At least 14 Muslims, including three children, have been killed in a bomb attack in Pakistan's north-western Orakzai tribal district.
The incident took place on Wednesday after a bomb went off near a vehicle carrying Muslims in Sepoy village, Orakzai district, Pakistani officials said.
Senior administration official Zakir Hussain said that the victims were all members of a family, and that the dead included three women, two 11-year-old boys and a three-year-old girl.
"It was a remote-controlled bomb planted on the road. The bomb exploded near a pick-up van carrying passengers," Hussain said.
He also said that eight victims died at the scene and six others died in a state-run hospital in the city of Kohat.
"It was a militant attack, the aim was to create panic in the area by killing ordinary people," the Pakistani official added.
Dr Mohammad Naeem of Kohat District Hospital confirmed the toll, saying that an 11-year-old boy was transferred to a hospital in northwestern Peshawar, as he was in a serious condition.
Attacks Muslims have been on the rise over the last years. The majority of raids target the Hazara ethnic group in southern Balochistan province.
Thousands of Pakistanis have lost their lives in bombings and other militant attacks since 2001 when Pakistan joined an alliance with the United States in the so-called war against terrorism.
Since late 2009, there has been a surge in militant attacks in Pakistan and thousands more have been displaced by the wave of violence and militancy sweeping across the country.