Europe
14 Ukraine troops killed in protestors attack: president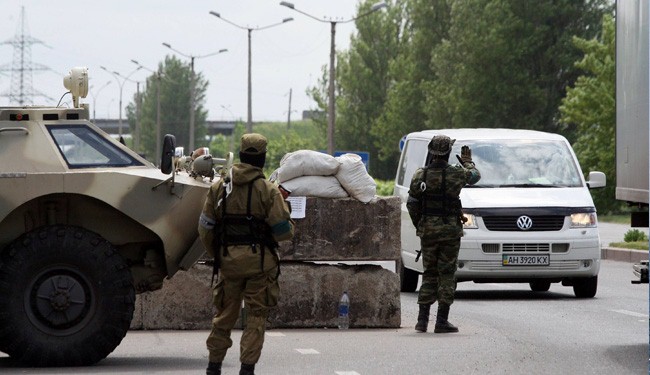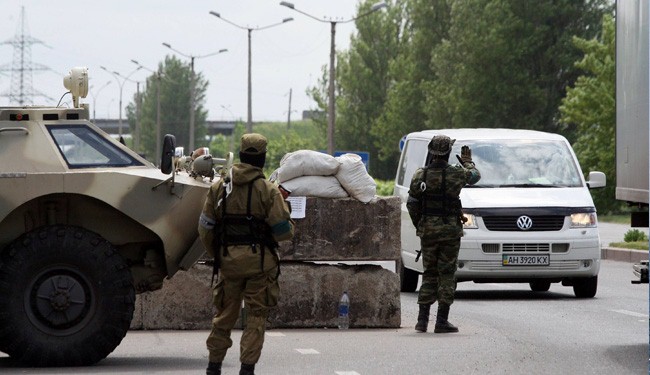 Ukrainian President Oleksandr Turchynov said on Thursday that 14 troops had been killed in two overnight attacks by protesters in the separatist east of the country.
Turchynov said "13 people lost their lives for Ukraine" in the town of Volnovakha in the Donetsk region. The defense ministry had earlier confirmed the death of one soldier in another attack in the neighboring region of Lugansk.
With tensions rising ahead of Sunday's presidential election in Ukraine, security sources said some border guards were also hurt.
The separatists have vowed to prevent the poll going ahead in eastern towns where they have seized control.
The United States and European Union say they will impose broad sanctions on Russia, which annexed Ukraine's Crimea peninsula in March after former President Yanukovich's fall, if it tries to derail the election.
The pro-Western interim government in Kiev urged people across the country to take part in the election.
Opinion polls suggest confectionary magnate Petro Poroshenko, an ally of the former president who later joined protests against him, will win the election, billed as the most important since Ukraine won independence from Moscow in 1991.
Top Ukrainian security official Andriy Parubiy told a news conference he expected more separatist violence in the coming days "because their whole concept is aimed at disrupting the presidential elections".
The main clash took place about 20 km (12 miles) south of the city of Donetsk, an industrial hub of one million people.
Moscow, for its part, accused Kiev on Thursday of stepping up military operations in eastern Ukraine and of failing to implement measures aimed at ending the crisis.
Russia denies the legitimacy of the current Kiev government and has asserted its own right to intervene on behalf of Russian speakers outside Russia's borders.