World News
15 dead, over 220 injured as multiple gas explosions hit Taiwan city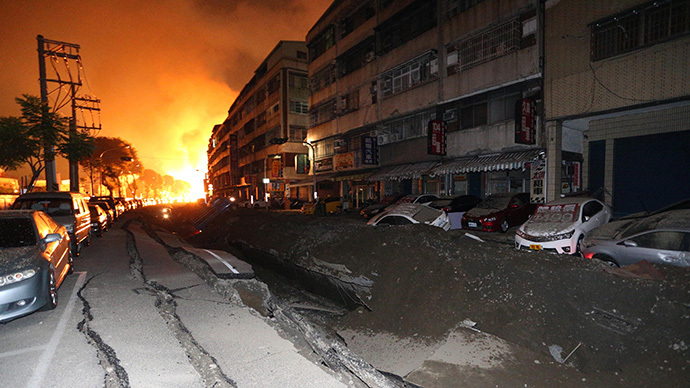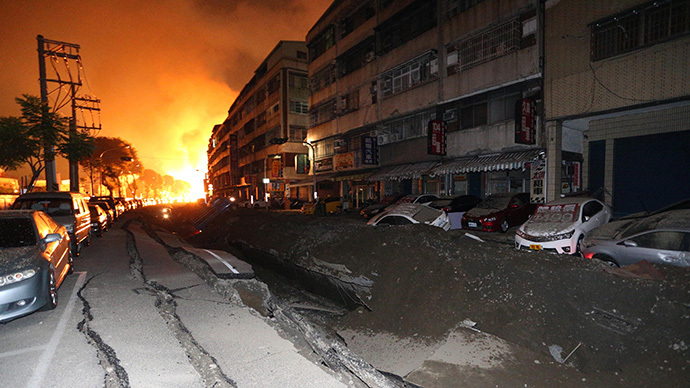 Several blasts have ripped through Kaohsiung, a city in south-western Taiwan, killing 15, injuring over 220 and overturning the cars in the street, the Fire Agency said. The cause is thought to be gas leaks in the sewage system.
The number of those injured is expected to rise, the Fire Department said. Many were also taken to schools across the city to take shelter.
According to witnesses, gas leaks began at around 9:00 p.m. local time. The leaking gas formed a white fog, which then ignited leading to big explosions on several streets, China's Central News Agency reported.