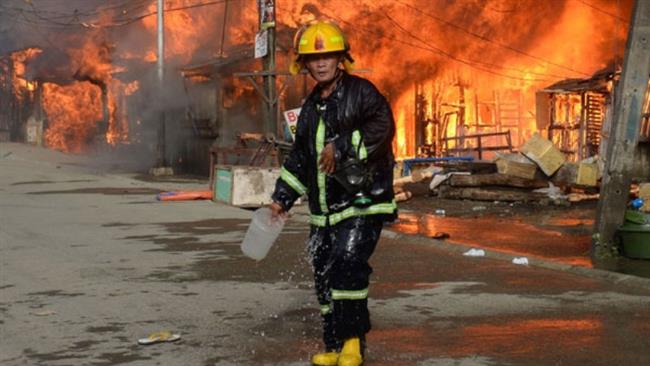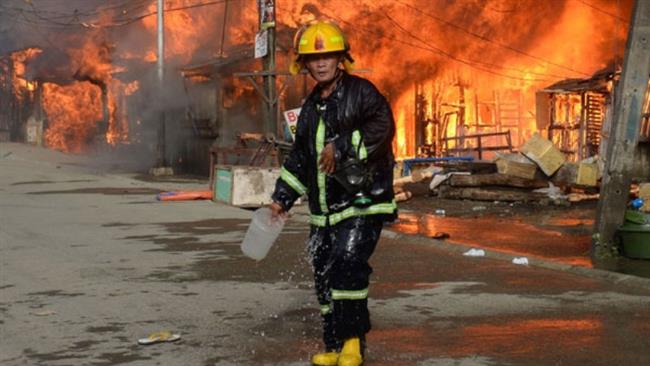 A fire has killed fifteen people in a building located in a market in southern Philippines.
Police said on Saturday that the victims, who included six children, were sleeping in the padlocked building when the fire broke out inside the market in the port city of Zamboanga.
"The victims were trapped in the burning building. They couldn't find their way out," Chief Inspector Joel Tuttuh said.
Over a dozen other people in the building were taken to hospital for severe burns.
Used clothes vendors and vegetables sellers along with their families were the victims of the incident.
Fire accidents are common in the Philippines' sprawling slums, markets and factories.
Fire safety regulations are sometimes said to be neglected in the country.
Last May, a blaze killed 72 people at a footwear factory in the northern suburbs of the capital, Manila.
In a separate incident in Manila, a fire at a club killed 162 people and injured almost one hundred others in 1996.