World News
15 killed, several missing in Nepal landslide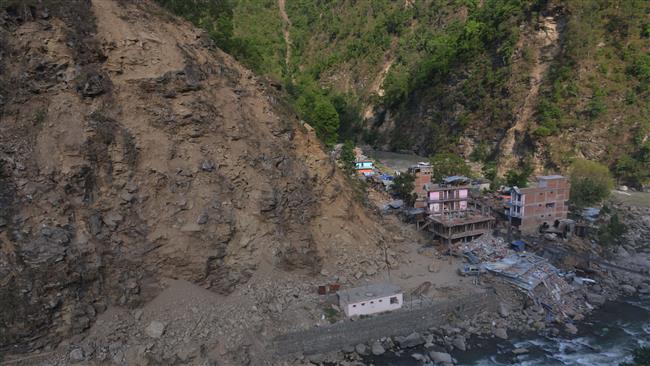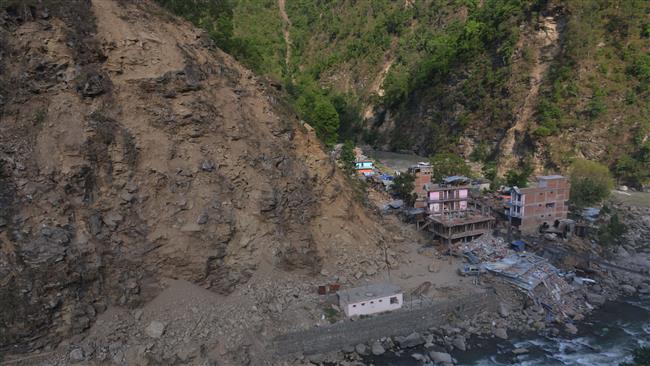 At least 15 people have been killed and more than a dozen reported missing after a landslide triggered by heavy rainfall battered villages in Nepal's mountainous northeast.
According to Nepalese government administrator Surendra Bhattarai, the landslide buried six villages in the Taplejung district on Wednesday night while people were sleeping.
"We have found the bodies of 15 people, and around 15 others have been reported missing. They were said to be inside the destroyed houses," said Bhattarai.
"Ten people suffered injuries and police are on the ground helping the wounded," the official added.
Bhattarai said that due to the remoteness of the area the details of the incident are sketchy.
Landslides are common in mountainous Nepal, where there is frequent rainfall during monsoon season.
The monsoon season, lasting from June to October, causes floods with widespread destruction.
Last month, thousands of Nepalese were forced from their homes in northwestern parts of the country after a landslide blocked Kaligandaki River, raising fears of a devastating flash flood.
The Wednesday landslide came weeks after twin quakes killed 8,700 people in Nepal and caused massive damage.
Nepal suffered massive destruction after a powerful tremor measuring 7.6 on the Richter scale struck the Himalayan country on April 25, the worst quake to hit the region in 80 years, followed by a 7.3-magnitude temblor on May 12.