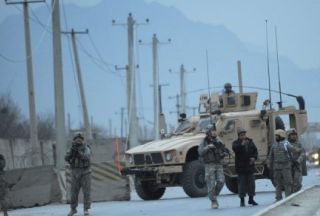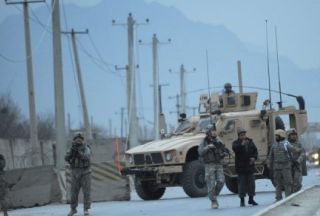 At least 15 US-led troops have been killed in Afghanistan in two days amid a surge in Taliban attacks against the foreign forces in the war-torn country.
NATO said in a statement on Wednesday that at least five foreign troops had lost their lives in separate incidents in Afghanistan.
One soldier, whose nationality has not been revealed, was killed in a bomb attack in the volatile western region, while four others — two Americans, one British and one of unknown nationality — were killed in bomb attacks in the south.
Ten NATO troops were killed in attacks and a helicopter crash on Monday.
In June, NATO has lost at least 70 soldiers. The number of foreign fatalities in Afghanistan has soared to 290 this year.
The US-led forces are facing deadly days in Afghanistan as the militants have increased their attacks against the NATO forces.
The developments come as the top US and NATO commander in Afghanistan is under fire for his scathing criticism of the Obama administration.
General Stanley McChrystal could be fired, or forced to resign, for major strategy differences with Washington. Analysts say long-suspected divisions between the US military and administration officials are finally coming to the spotlight.
NATO currently has about 130,000 soldiers in the war-torn country. The US has plans to deploy 30,000 extra troops by August. The rising number of casualties has increased opposition to the Afghan war in the member states of the western military alliance.
This is while Afghanistan's Interior Ministry says only less than three percent of Afghan towns are safe.