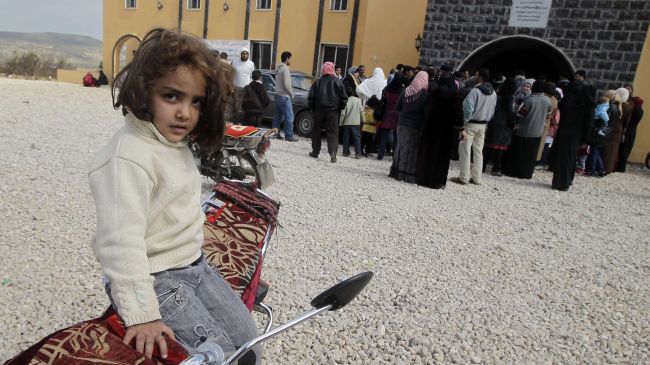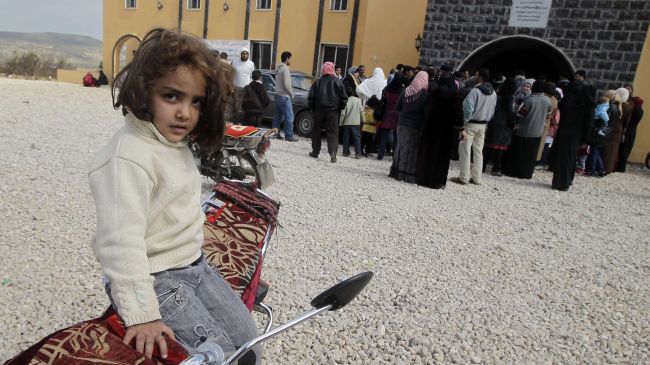 The UN Refugee Agency says some 150,000 people coming from Syria have taken refuge in Lebanon over the past months.
"There are around 109,000 refugees formally registered within the agency and 41,000 others currently contacting it to be registered," the UN High Commissioner for Refugees (UNHCR) said in a statement on Saturday.
The agency added that around 55,872 Syrian refugees are stationed in northern Lebanon and that 44,178 are settled in Bekaa, adding that 9,031 others are in the capital Beirut and the south of the country.
The UN agency said it is evaluating ways to safeguard the refugees living in the northern city of Tripoli, where recent clashes between supporters and opponents of the Syrian government have killed over a dozen people.
The clashes broke out between supporters of Syrian President Bashar al-Assad from the neighborhood of Jabal Mohsen and the opponents of the Syrian government from the Bab al-Tibbaneh neighborhood.
Syria has been experiencing unrest since March 2011.
The Syrian government says that the chaos is being orchestrated from outside the country, and that certain Western states and their regional allies such as Qatar, Saudi Arabia, and Turkey have been trying to fuel the turmoil.
There are reports that a very large number of the militants are foreign nationals. Several international human rights organizations have accused the foreign-sponsored militants of committing war crimes.