Syria
17 Civilians Killed by Terrorist Mortar and Rocket Attacks in Syria's Various Cities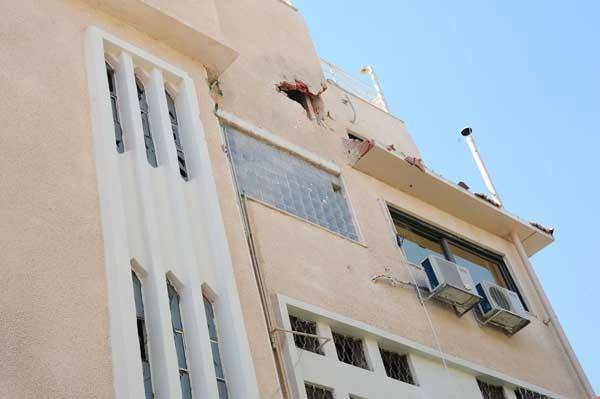 17 Civilians Killed by Terrorist Mortar and Rocket Attacks in Syria's Various Cities
Provinces, (SANA) Terrorist attacks continue to claim more lives as mortar shells rained down heavily on Syrian cities, indiscriminately killing civilians.
Terrorists' mortar shells claim several civilians' lives in Damascus and its countryside
In the same context, 3 civilians were killed and 21 others got injured by mortar shells fired by terrorists on residential areas in the city and countryside of Damascus.
Terrorists fired two mortar shells on areas in al-Kisweh region in the countryside, claiming two civilians and injuring two others.
A student was killed and 25 others injured, among them 22 students, due to an attack with mortars near the Ministry of Higher Education in #Damascus.
SANA quoted a medical source at al-Mowassat Hospital that the body of a student and 25 citizens, 22 students and three employees who sustained shrapnel injuries, were admitted to the hospital.
A source at Damascus Police Command earlier told SANA that three mortar shells fired by terrorists landed near the Ministry of Higher Education Monday.
"I was on my way along with scores of students when the shells fell. I'm still under the influence of the shock," said Anas Abdul-Rahim Ghazal, a student at the Medical Institute and a colleague of martyr Widad al-Barzawi.
"It is our future that terrorists seek to destroy," said Salam Abu Ghawi, a student at the Faculty of Civil Engineering who sustained shrapnel injuries to her legs.
10 students were killed and 29 wounded when a mortar fired by terrorists slammed into the cafeteria of the Faculty of Architectural Engineering in Damascus University on March 28, 2013.
A shell earlier landed in the middle of the main street in Abu Rummaneh area, injuring four citizens and causing damage to four cars, while another shell hit a house's balcony in Baranbo street in al-Afif neighborhood, causing material damage.
The source added that another mortar shell fired by terrorists landed on a roof of a residential building near al-Jalaa Park in al-Mezzah area, causing material damage only.
One citizen was killed and three others when injured when a mortar round fired terrorist fell near the bridge in al-Kabbas neighborhood in Damascus, causing material damage to a house and several cars.
Scores of mortar shells hit city in #Daraa, a civilian killed
A civilian was killed and others were injured by mortar shells which terrorists fired on neighborhoods in Busra al-Sham city in Daraa.
Terrorists launched scores of mortar shells on residential neighborhoods in the city, a source in Daraa province told SANA.
The source added that the initial death toll due to the attacks is one dead, in addition to the injury of others.
Mortar attack claims four lives in #Homs
A mortar attack on Karm al-Shami neighborhood in the city of Homs claimed the life of a girl and wounded three other civilians.
A source at Homs Police Command told SANA reporter that a mortar shell smashed into a makeshift residential center at Yassin Farjani school, causing the death of a girl.
Three other mortar rounds landed in various places in the neighborhood, injuring three citizens.
Two citizens were killed and three were injured by rocket shells fired by terrorist at al-Hamra neighborhood, while one citizen was killed and four were injured by rocket shells fired by terrorists at al-Insha'at neighborhood. Another shell fell in al-Khodr neighborhood, causing only material damage.
Terrorist rocket attacks claim 8 lives in #Lattakia
Eight citizens were killed and several others were injured by two rocket shells fired by terrorist at Sheikh Daher Square and March 8th Street in Lattakia city.
A source in the province told SANA's correspondent that the shells were fired by terrorists from Lattakia's northern countryside, claiming 8 lives, injuring others, some of them in critical condition, and causing material damage to shops, cars and private properties.