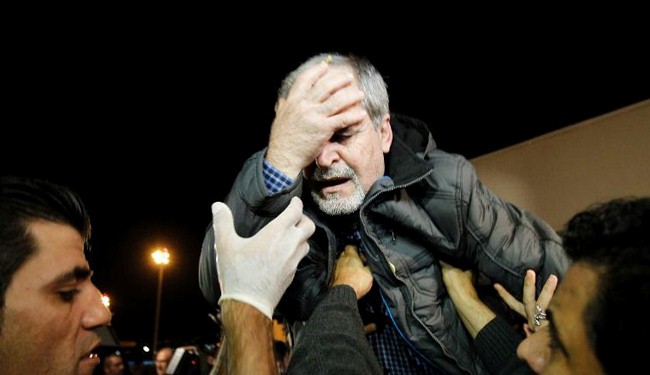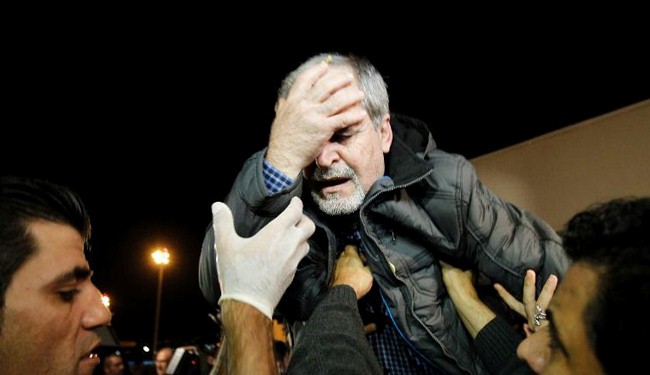 Freed Lebanese pilgrims who were abducted and held captive by Syria militants for 17 months, talk about their almost daily near-death experiences in Syria.
The nine Lebanese Shia pilgrims arrived in Beirut on October 19. Lebanon released two Turkish pilots it had detained on the Lebanese soil in August in return for the freedom of the pilgrims.
One of the released captives, named Abbas, said the kidnappers constantly tormented the pilgrims during captivity. He said the psychological abuse they suffered at the hands of the hostage-takers was even worse than the physical torture.
Other freed pilgrims said the captors kept telling lies to them about their fate to mentally torture them.
Jamil Saleh, another released pilgrim, said the conditions of their confinement by the Northern Storm Brigade militant group worsened when the head of the brigade, Abu Ibrahim, was killed.
"The most difficult moments were when they [the kidnappers] closed the doors on us in the room and we were kept in," Saleh stated.
"The nine of us had to sleep in a small room. If someone got sick, they [the militants] did not take him to a physician or get him proper medication."
Abbas Hammoud, another one of the pilgrim group, said that they were not beawten, but constantly insulted and that the treatment became worse after the death of Abu Ibrahim.
The nine Lebanese pilgrims were part of a group of 11 people, whose bus came under attack by the militants in Syria's northwestern province of Aleppo near the Turkish border in May 2012. The Lebanese nationals, two of whom were released earlier, were returning from a pilgrimage to holy sites in Iran.