Palestine
1st International Conference for Education in Gaza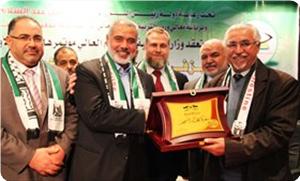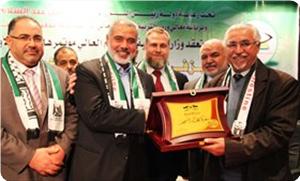 The Ministry of Education and Higher Education in Gaza has opened its first International conference entitled "Excellence in Palestinian Education, creative visions" on Tuesday.
The conference's opening was attended by the Prime Minister Ismail Haniyeh, the Minister of Education and Higher Education and President of the Conference, Dr. Osama Al-Muzaini, and Advisor of the Tunisian Minister of Education and Higher Education Dr. Mohammed Graybeh, and a number of officials.
The Prime Minister emphasized that the Palestinian government will work to implement the researchers' recommendations and findings, appreciating the Ministry of Education's role during the Israeli siege and war on Gaza strip.
For his part, Dr. Osama Al-Muzaini, who chairs the conference, stated that this conference aims to develop the Palestinian educational process, and to prepare better curricula for the next generation, appreciating the efforts of the ministry's employees.
Dr. Mohammad Graybeh has expressed his surprise by the achievements made ​​by the Ministry of Education, saying that he did not imagine that these achievements came out of a ministry under siege and destruction.
For his part, Dr. Ziad Thabit stated that the conference translated the ministry's keenness to develop the educational process, pointing out that the conference will discuss 28 research reports and 15 papers presented by 61 scientists and researchers from Palestine and from other Arab countries.
At the end of the opening session the Ministry of Education has honored 32 outstanding employees.