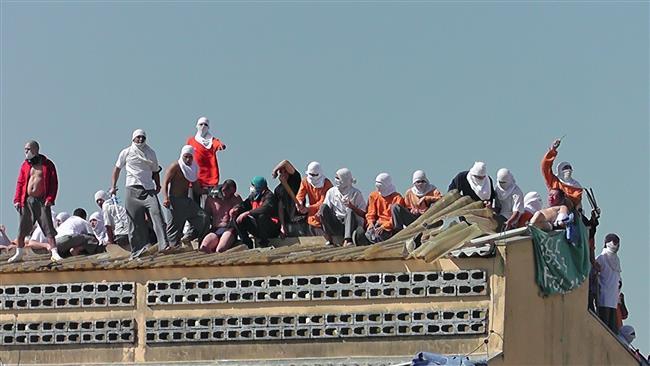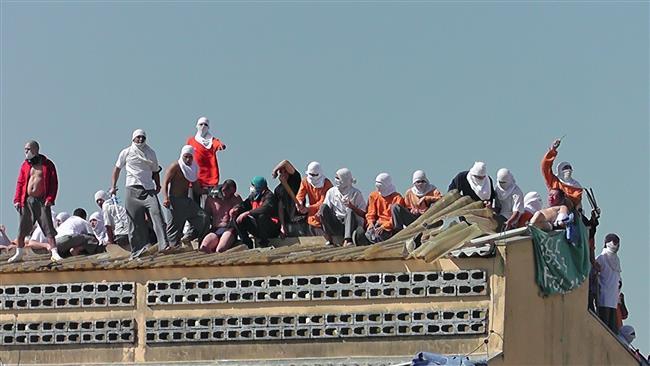 A police officer and a prisoner have been killed and 29 inmates injured during a riot at a detention center in northeastern Brazil.
According to Brazilian authorities, the riot took place at a prison in Recife, the capital of Pernambuco State, on Monday, when gunfire and several explosions were heard taking place inside the jail.
The police officer died from a gunshot wound in hospital, while details surrounding the prisoner's death have not been released.
The secretary of public safety for the state confirmed the casualties from the violence, which is the latest riot to hit Brazil's overcrowded prison system.
Prison riots are relatively common in Brazil, the largest Latin American country, which has the world's fourth largest prison population after the United States, China and Russia.
In October, two days of rioting at Guarapava Prison in Parana State ended with the release of the guards and prisoners that other inmates had taken hostage.
In August, five prisoners were killed in two days of rioting at Cascavel Jail, also in Parana.
According to Amnesty International, Brazil's overcrowded jails hold about 563,000 prisoners nationwide. The country needs to boost the capacity by 207,000 in order to relieve overcrowding.