Iraq
20 Million Pilgrims Flock to Karbala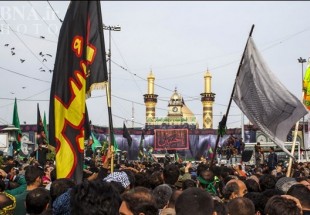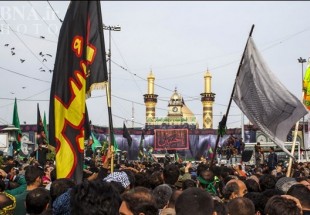 The Iraqi government confirmed that the number of pilgrims in the city of Karbala for the annual Arbaeen (Arbain) pilgrim has reached a record 17.5 million this year.
Some local sources report the number might cross 20 million by the day of Arbaeen on 13 December, reported Abna.
If the number is officially confirmed, the Arbaeen 2014's number of pilgrims will only be one step behind the largest historic peaceful gathering of people in one place for a single event. The first place is occupied by the 10 February, 2013, Kumbh Mela in Allahabad, India, which saw a monstrous crowd of 30 million people on that day gathered to bathe on Mauni Amavasya.
More and more Shia pilgrims from around the globe were pouring into Karbala on 13 December to commemorate the religious ceremony, which observes the 40th day after the anniversary of martyrdom of Prophet Mohammad's grandson, Imam Hossein (AS).
Pilgrims, clad in black dresses, were reportedly walking toward Karbala, where they take part in the mourning ceremonies around the shrine of Imam Hossein. Iraqi forces have already tightened security to protect people from any possible terrorist attacks. The Iraqi government has also kept measures in place to evacuate pilgrims in case of an emergency.
The procession – which includes some 1.3 million members from Iran – marks Iranian Shias' solidarity with the Iraqis as the country struggles to cope with the deadly onslaught of the notorious Sunni hardliner militant group, ISIS or ISIL.
"The number of Arab and foreign pilgrims has reached 4.5 million, of 60 different nationalities, the biggest contingent being Iranians," Iraqi Defence Minister Khaled al-Obeidi told reporters on Friday.
"And until today, we had 13 million Iraqis," he said.