Syria
20 Nusra Terrorists Killed in Syrian Army Attacks in Idlib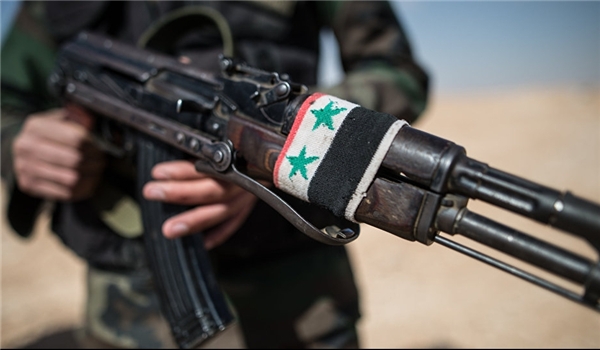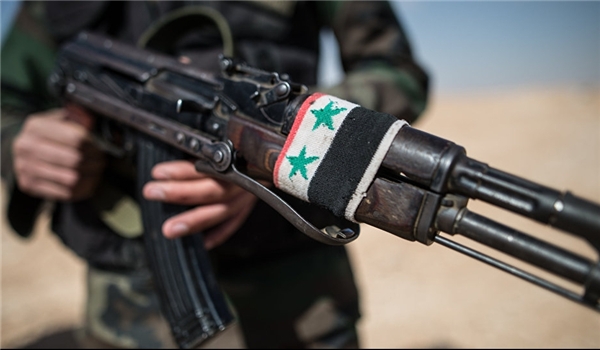 Syrian Army troops targeted several bases of Fatah al-Sham Front (previously known as the al-Nusra Front) in Southeastern Idlib, killing at least 20 militants and wounding many more.
The army men hit Fatah al-Sham's bases in the town of Ma'arat Mesrin and near the town of Saraqib in Southeastern Idlib, killing 11 terrorists in Ma'arat al-Mesrin and nine others in Saraqib.
Fatah al-Sham's military equipment also sustained major damage in the attacks.
The army soldiers also targeted bases of al-Shamiyeh Front and Ahrar al-Sham in the city of Idlib and in the town of Banish in the Northern part of the city.
Meantime, two senior commanders of the Idlib Free Army were gunned down by unknown attackers in the Southern countryside of Idlib on Sunday, intensifying insecurity in the mostly militant-held province.
Ahmad Ali Khatib and Yunis Zariq were killed in an attack by unknown assailants on their base in the town of Ma'arat Harma.
In the meantime, one of the notorious commanders of the Free Syrian Army (FSA) and his four comrades were injured in a shooting of unknown attackers on Balad Qaah road in the Northern countryside of Idlib.
Local sources said that after the flow of a large number of militants of other cities of Syria into Idlib, the city has been involved in increasing tension, differences and clashes among terrorists in such ways that the city and its suburb are now witnessing a number of terror operations against commanders of militant groups.