Palestine
200 thousand worshipers perform Friday prayers at al-Aqsa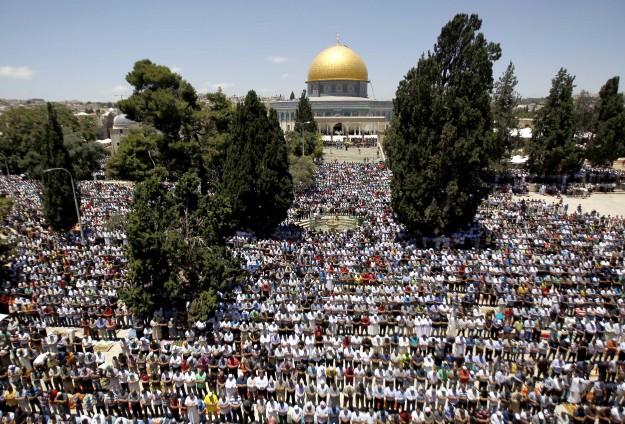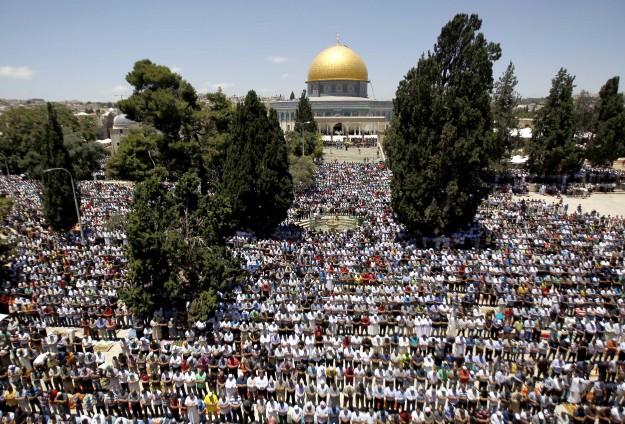 Zionist Israeli regime have imposed new restrictions on Palestinian worshipers arriving from the occupied West Bank to perform Friday prayers in al-Aqsa mosque.
Only 200 thousand worshipers were managed to attend the third Friday prayers during the holy month of Ramadan at al-Aqsa mosque due to the Israeli new restrictions, Sheikh Azzam Khatib, director general of the Islamic Waqf in occupied Jerusalem said.
Since the early morning hours, Israeli police forces have been heavily deployed in the vicinity of al-Aqsa mosque and the Old City.
During the sermon, Khatib hailed the worshipers' strong determination and brave will in challenge of Israeli tight restrictions.
The Islamic Waqf in occupied Jerusalem has earlier stated that 350 thousand worshipers attended Friday prayers last week after Israel announced at the beginning of Ramadan that women of all ages and men over 40 from the West Bank would be allowed to pray at al-Aqsa Mosque.
Ramadan often offers a rare opportunity for Palestinians to visit occupied Jerusalem and al-Aqsa mosque, which for Muslims represents the world's third holiest site, as entry to the city remains strictly limited during rest of the year.