Hassan Nasrallah
Leaders of Ummah
Middle East
Palestine
2006 July War Diary: Sayyed Nasrallah Threatens to Strike Tel Aviv
In the 23rd day of the 2006 July War, Hezbollah fighters showed extreme courage by defending the southern border towns against Israeli attempts to infiltrate into Lebanese territories.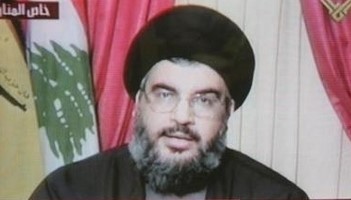 Israeli elite forces were engaged in clashes with Resistance fighters, who heroically defended their land, inflicting heavy losses upon the invaders in Ayta Al-Shaab and the surrounding towns.
Israeli media reported that at least four occupation soldiers were killed in the confrontations. The Israeli forces were forced to flee the area and the clashes were limited in Maroun Al-Ras.
At least six Merkava tanks were destroyed during the confrontations.
Meanwhile, the Israeli aggression went ahead, with Zionist warplanes striking for the second time a post for the Lebanese Army in Sarba. A Lebanese soldier was martyred and two others were injured in the strike.
Israeli strikes were also reported in south, Beirut southern suburb (Dahiyeh) and Bekaa.
Hezbollah fighters intensified the rocket fire, with at least 150 missiles pounded the occupied territories in less than an hour.
For his part, Hezbollah Secretary General Sayyed Hasan Nasrallah set a new equation: Tel Aviv for Beirut. In an address via Al-Manar, Sayyed Nasrallah threatened that the capital of the Zionist entity would be targeted if the Lebanese capital was hit.
"If you hit Beirut, the Islamic resistance will hit Tel Aviv and is able to do that with God's help."
His eminence lashed out at the US administration of former President George Bush over the Israeli massacres in Lebanon, stressing that Lebanon "will neither be an American nor an Israeli."
Then Prime Minister Fuad Siniora put the death toll in Lebanon at 900 civilians, noting that 3,000 others had been injured since the start of the Israeli war on July 12, 2006.