Iran
Middle East
North America
2015 nuclear deal implemented only by Iran not other signatories: Zarif
Iranian Foreign Minister Mohammad Javad Zarif says Tehran is the only participant to the 2015 nuclear deal, officially known as the Joint Comprehensive Plan of Action (JCPOA), to have fulfilled its commitments under the landmark accord and that the rest of the signatories have failed to deliver on their obligations.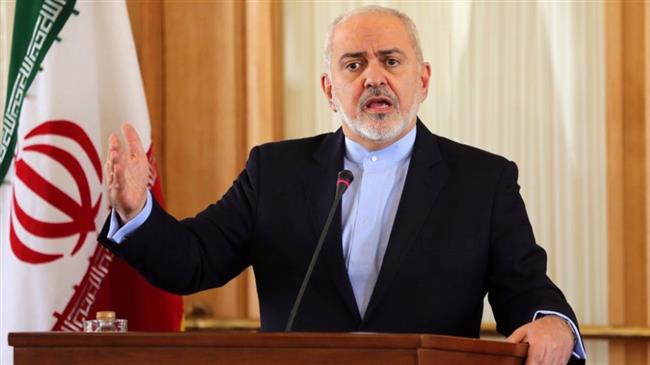 Zarif said in a tweet late on Tuesday that the international deal signed between Iran and six world powers — the United States, Russia, China, France, Britain and Germany — on July 14, 2015, has been "implemented only by Iran."
The top Iranian diplomat called on the US and the European co-signatories to the JCPOA to deliver on their unfulfilled commitments "instead of posturing," and assured them that Tehran would "reciprocate."
In a blatant disregard for the fact that Washington was the party that unilaterally quit the deal in 2018 and should return to compliance, some 140 members of US congress wrote earlier in the day a letter to US Secretary of State Anthony Blinken and urged him to pursue a "comprehensive" deal with Iran.
The future of the JCPOA has been in doubt since May 2018, when the US under ex-president Donald Trump pulled out of the agreement and imposed the "toughest ever" sanctions on Iran as part of his so-called "maximum pressure," which tried in vain to force Iran back to the negotiating table for talks on a "better deal."
Despite throwing verbal support behind the JCPOA, the European parties to the deal — France, Britain and Germany — ultimately succumbed to Washington's pressure and failed to fulfill their contractual commitments to Tehran, mainly by confronting the American sanctions.
That promoted Tehran to begin a set of retaliatory measures in several stages as part of its legal rights stipulated in Articles 26 and 36 of the JCPOA. The latest such measure was the halt in the implementation of the Additional Protocol to the NPT Safeguards Agreement, which was required by the parliament-adopted law.
Joe Biden, the current president of the United States, has repeatedly spoken of a willingness to rejoin the Iran deal, but, in practice, it has so far been sticking with Trump's futile pressure campaign. Washington says Tehran should return to full compliance with the deal before the US comes back.
Iran, however, says the US should first lift all the sanctions put in place under the Trump administration before the Islamic Republic returns to full compliance. Tehran believes that it was the White House which complicated the circumstances by the pullout.