Iran
2017 Presidential Candidate Raeisi Gathering Power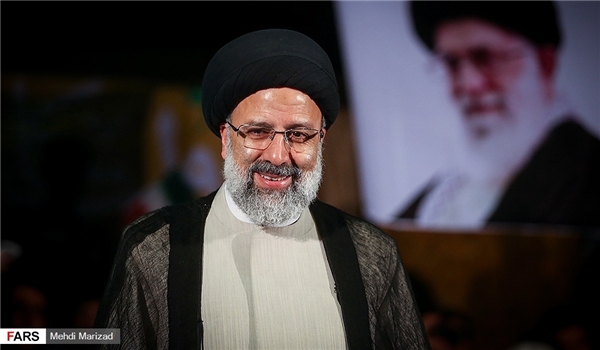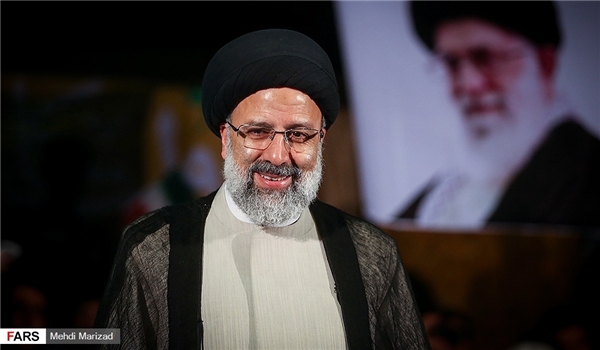 Results of the recent polls in Iran show that presidential hopeful Seyed Ebrahim Raeisi has earned a momentum in the last few days moving up fast in various poll results and increasing hope for his campaign.
Raeisi and Qalibaf are the main candidates of the Principlists in the race, but many believe that he has a great chance to become the next president of the Islamic Republic as expectations are high that Qalibaf would give up the race in his favor.
Born on 14 December 1960, Raeisi is the chief custodian of Astan Quds Razavi, the organization managing the affairs of the Holy Shrine of Imam Reza (PBUH) – the eighth Shiite Imam – in the city of Mashhad. He has been also a member of the Assembly of Experts from South Khorassan Province since 2006 and was the former attorney general of Iran's Administrative Court of Justice from 2014 to 2016.
Who is Raeisi?
In order to review Raeisi's management skills, especially 10 years of experience of management as General Inspection Organization of Iran, first of all it is necessary to provide further information about the Organization. According to 174th Principle of the Constitution and by virtue of supervision right of the Judiciary for good execution of affairs and correct application of rules and regulations at administrative organization, an organization called "General Inspection Organization of Iran" under supervision of the Judiciary was established. On the strength of law, a type of large inspection is determined for this organization that consists of continuous inspecting all Ministries, Departments, Military and Disciplinary Forces, Governmental Companies and Institutes, Municipalities and Related Institutes, Notary Public Office, Public Welfare Organizations, Revolutionary Institutes, Organizations that either their total or part of capital belongs to government or are supervised by government.
Raeisi also enjoys a good reputation among Western Asian nations as he has played a significant role in General Inspection Organization of Iran in amendment of incorrect traditions in administrative structures and also fighting corruption. This is well-proved in the statements of Iran's president in 2003 where at the 4th summit of general inspectors of Asia, President Khatami hailed accurate reports of the General Inspection Organization of Iran under leadership of Ayatollah Raeisi as an exemplary model for his ministers. The fame also owes to his performance in 1990s and 2000s which made him known to many inspectors and supervisory organizations.
He also has constructive and positive views toward ethnic and religious diversity and he has friendly relations with different tribes and ethnic groups; he was invited by Sunni groups from Golestan, Northern Khorasan and Southern Khorasan provinces in 2000s to nominate in Assembly of Experts elections to represent their constituencies.
Raeisi has paid considerable attention to support for people in need and deprived groups of society, which is in accordance with 154th principle of the Constitution of Islamic Republic of Iran; this view has influenced and improved his relations on the international scene. At a recent congress of Asian inspectors and international supervisors, along with 32 Asian members, participants from countries such as Canada, Argentina, New Zealand, etc. were attending too. The event was widely hailed by participants for its  good organization and success, as well as the achievements of the Islamic Republic of Iran. He was the deputy chief of this important international organization the establishment of which has been his own initiative.
In the 2017 Presidential race he is focusing on a non-partisan look and his main objective is to improve unity and cooperation among all religious and ethnic groups in Iran. All political parties admit his trustworthiness, morality and sincerity as well as his moderate views.
Given the current volatile conditions in West Asia and Iran's conditions in the post-nuclear deal era, Raeisi's main campaign slogan is improving domestic economy through development policies and foreign investment. His campaign slogan in presidential race is "Occupation and Dignity", promising creation of jobs and respect for human and ethical rights.