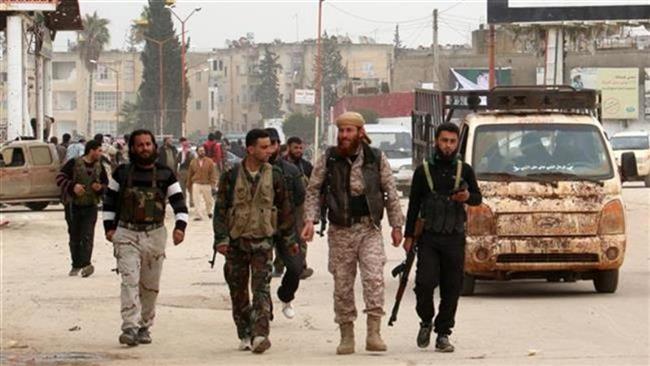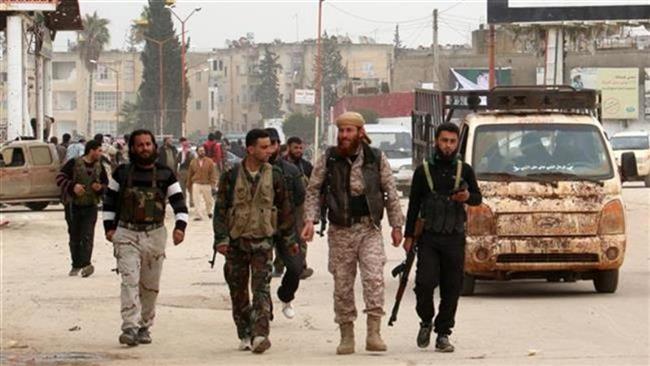 Thousands of citizens from the member states of a post-Soviet security bloc have joined the ranks of ISIL militants in Syria, an official says.
The ISIL has recruited almost 400 citizens from the Central Asian republic of Kyrgyzstan and around 2,000 people of Russian descent, said Secretary General of the Collective Security Treaty Organization (CSTO) Nikolai Bordyuzha on Thursday as quoted by Russia's TASS news agency.
The organization's chief added that these citizens have now undergone combat training by the ISIL terrorist group in Syria.
"This is very conditional statistics. We know approximately how many citizens undergo combat training on the territory of Syria, that's several thousand," Bordyuzha said, adding, "But we understand that these 2,000 or 3,000 are a great force."
Sources say the ISIL is using a sophisticated social media campaign to recruit across the region. The organization comprises Russia, Armenia, Belarus, Kazakhstan, Kyrgyzstan and Tajikistan.
Elsewhere in his remarks, the CSTO chief also stressed that the current international efforts to fight against terrorism has not been enough. "There has been a lack of real cooperation in the sphere of anti-terrorism fight over the past several years."
Also on Monday, a spokesman for the Russian Interior Ministry said that more than 400 Chechens had left for Syria to join the ISIL terrorist group.
The developments come as UN Secretary General Ban Ki-moon recently said that 25,000 terrorists from more than 100 countries have joined terrorist groups such as ISIL and al-Qaeda-affiliate al-Nusra Front.
Ban also warned that foreign militants are posing serious threats to the world security.
He called on UN member states to boost regional and international cooperation to prevent the travel of foreign terrorists from or through their territories.
The influx of foreign militants into Syria has prompted warnings from several European governments in recent months.
A large number of Europeans and Westerners have gone to Syria to fight against the Damascus government and fears are now growing that the militants, trained in Syria, may carry out terrorist attacks once they return home.