Syria
25 Senior Nusra Commanders, Terrorists Killed in Airstrike in Idlib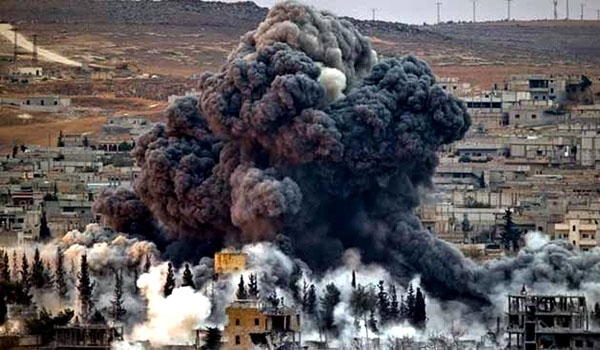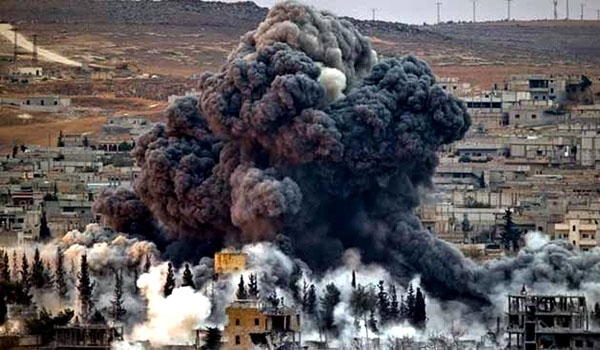 Over 20 Fatah al-Sham Front (previously known as the al-Nusra Front) militants, including several notorious field commanders, were killed in an airstrike in Northwestern Idlib.
"At least 25 Nusra terrorists, including their senior commanders attending a meeting in their command center, were killed in an airstrike by unidentified fighter jets on a main military base of Fatah al-Sham near the town of Sarmada in Northwestern Idlib," several local and media activists reported on Wednesday.
In a relevant development on Monday, two notorious commanders of Fatah al-Sham Front were also killed in a drone attack on their vehicle on Sarmada-Batbu road in Northern Idlib.
Abu Omar al-Turkistani, one of the most important commanders and a main nominee for presiding the Militants' Council, was killed in a drone attack.
In the meantime, Khatab al-Qahtani, one of the most notorious commanders of Fatah al-Sham and al-Qaeda that accompanied Osama bin Laden in Afghanistan's war, was also in the vehicle and was killed right on the spot.
It is not yet clear who operated the drone and launched the attack.
On Monday, local sources said that continuous air and bomb attacks against the commanders of Ahrar al-Sham, Faylaq al-Sham and Fatah al-Sham Front terrorist groups and insecurity in Idlib have pushed militants in the province into deep fear, accusing each other of treason.
"Unidentified people that had planted a large volume of explosive materials in one of the vehicles of Fatah al-Sham detonated it in the town of Khan al-Sabal in Southeastern Idlib, killing Abu Amyar al-Khorsani, a commander of Fatah al-Sham, and his assistant," the sources said.
They added that a bomb-laden vehicle of Ahrar al-Sham was also detonated in the town of al-Tah in Idlib countryside, injuring a group member.
The sources went on to say that Faylaq al-Sham's bases in the town of Kaftin in Idlib countryside were also raided by masked assailants who stole weapons and took the guards into captivity.
"Panic has spread among Fatah al-Sham members after the recent incidents. They are accusing each other of treason and mounting spying devices in their commanders' vehicles," the sources pointed out.