Palestine
26 attacks by Jewish settlers documented last month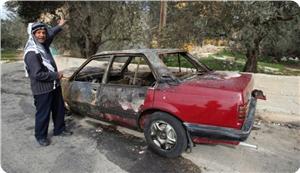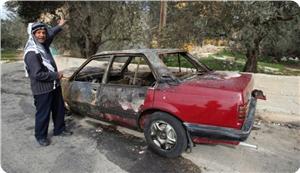 Different human rights organizations were able to document last August 26 attacks by extremist Jewish settlers against Palestinians and their property in the West Bank and noted that there were other attacks not documented for many reasons, according to Haaretz newspaper.
These attacks were reported by B'Tselem, OCHA, Coexistence, and There is Law, organizations active in the occupied Palestinian lands.
The newspaper explained that in four different arson attacks, 19 Palestinians sustained injuries and the most dangerous one happened when Jewish settlers threw a Molotov cocktail at a Palestinian car boarded by six passengers from Nahalin village from the same family.
All the six Palestinians were admitted to the hospital, two of them were in serious condition and the others suffered moderate burn injuries.
The newspaper also mentioned other incidents in which Palestinians sustained injuries during attacks by settlers.
Different arson attacks were reportedly carried out by Jewish extremists on Palestinian homes and cars in different West Bank areas.