Africa
26 killed, scores injured in clashes in ex-Gaddafi bastion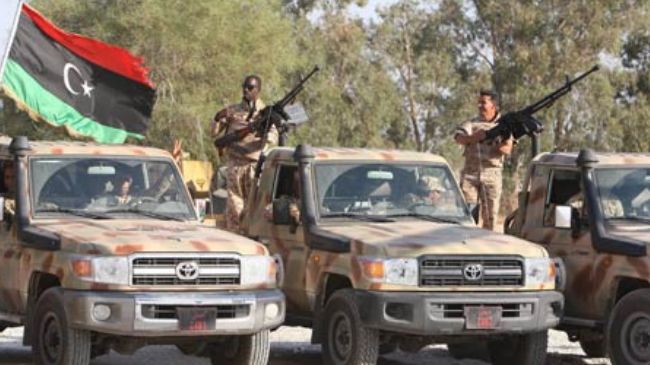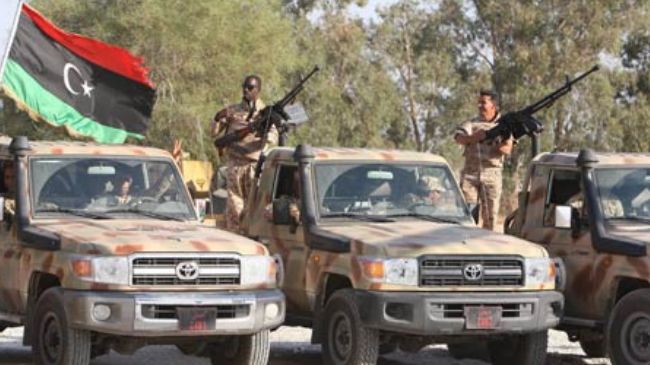 At least 26 people have been killed and scores of others injured in clashes in a stronghold of former Libyan dictator Muammar Gaddafi in northwestern Libya.
On Saturday, a battle broke out between pro-government forces and fighters loyal to the Gaddafi family in Bani Walid, which has been under siege for more than two weeks.
The fighting began when pro-government forces pushed into central Bani Walid to flush out criminals and former regime loyalists holed up in the town, according to Colonel Ali al-Sheikhi, the spokesman of the chief of staff.
Hospitals in the city of Misrata, northeast of Bani Walid, where government forces are being treated, were packed with injured people.
"Most of the injuries were caused by light weapons, suggesting close-quarter fighting, and some were hurt by shrapnel," said a medic, who spoke on condition of anonymity.
Medics also said a three-year-old girl was among the victims killed in the clashes.
The fighting comes on the anniversary of Gaddafi's capture and consequent lynching in his hometown Sirte, the last city to fall to NATO-backed rebels in the 2011 uprising that ousted the old regime.