Palestine
277 rabid dog Israeli regime attacks on medical crews since October1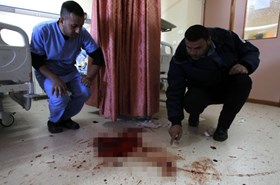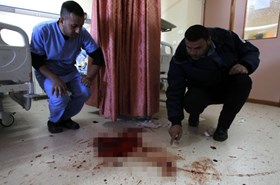 The Palestinian Red Crescent has reported Wednesday that Israeli Occupation Forces (IOF) have carried out 277 attacks against medical crews since the outbreak of Jerusalem Intifada on October 1.
131 Palestinian medics were injured during the reported Israeli attacks, while 76 ambulances were hit with gas bombs and concussion grenades.
Meanwhile, IOF stopped and delayed ambulances 70 times, while trying to transport, or reach, wounded Palestinians.
On the other hand, head of the Red Crescent Younis al-Khatib accused Israeli authorities of launching an incitement campaign against the association crews.
The Israeli incitement campaign mainly aims at diverting attention of the world from its ongoing war crimes against Palestinian hospitals and medical crews in the occupied territories, he said.
Israeli government has earlier claimed that the Palestinian Red Crescent refused to transfer injured Israelis after a shooting attack that took place near al-Khalil a week ago and left three Israeli settlers dead.