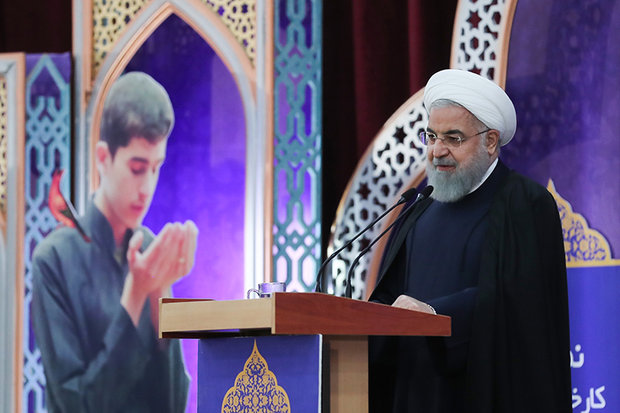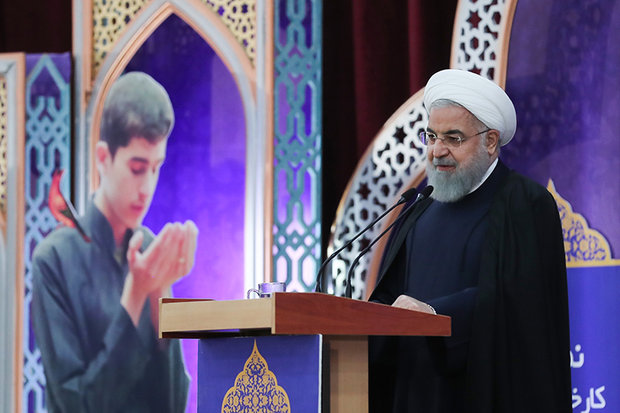 This year's conference is being held with 1600 participants and 400 officials in attendance at the Amirkabir Hall of Semnan University for one day.
President Hassan Rouhani and his cabinet members are present at the ceremony held on Wednesday morning.
Rouhani praised the top figures and institutions by giving them plaques of appreciation, including Alireza Beiranvand, Welfare Organisation and others active in the field of prayer, such as Imam Khomeini Relief Foundation, Ministry of Culture and Islamic Guidance.
Addressing the participants during the ceremony, Rouhani said "prayer is the source of glory and pride for humanity, and God has invited mankind to this religious duty."
Rouhani emphasized that all countries are known by the flag, and prayer is an important expressions of a religion; prayer is the principle of worship beside monotheism."