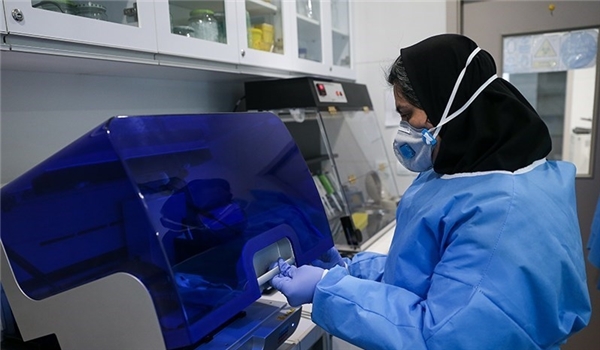 Three Iranian knowledge-based companies are doing their best to discover the exclusive coronavirus antibody known as immunoglobulin as the country is engaged in tough fight against the disease.
"In the beginning, two knowledge-based companies embarked on making Intravenous Immunoglobulin (IVIG) while another knowledge-based company took effective steps in the field," Head of Scientific Committee of the National Coronavirus Campaign Headquarters Mostafa Ghanei announced on Monday.
"To date, no medicine has been introduced in the world that has a definite effect on coronavirus patients based on scientific evidence. A scientific team is collecting all the global evidence in the world and studies articles in this regard to find which drug is effective with the aim of registering it in the medical protocol," he added.
Iranian health ministry announced on Tuesday that 1,574 more cases of coronavirus infection have been identified in the country, adding that the virus has killed 4,683 people so far.
"1,574 more patients infected with COVID-19 virus have been identified in the country since yesterday, increasing the total number of coronavirus patients in Iran to 74,887 people" Iranian Health Ministry Spokesman Kianoush Jahanpour said on Monday.
He added that 4,683 people have lost their lives due to infection to the virus, including 98 in the past 24 hours.
Jahanpour, meantime, said that 48,129 infected people have been treated and dismissed from hospital, wishing rapid recovery for 3,691 patients who are in critical conditions.
He noted that 287,359 coronavirus diagnosis tests have been carried out in the country so far.
The coronavirus COVID-19 is affecting approximately all countries and territories around the world. The virus was first reported in the central Chinese city of Wuhan late last year. It has so far killed more than 120,000 people and infected over 1.93 million others globally.