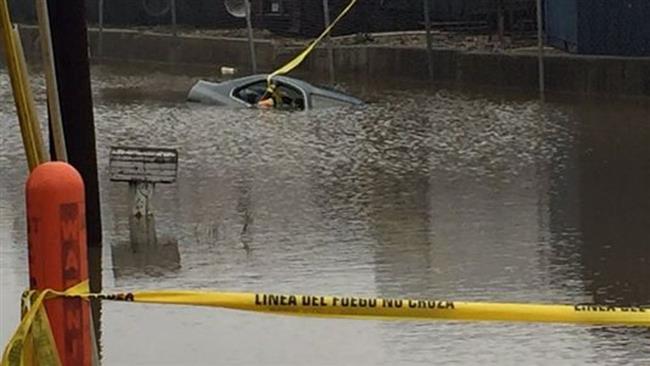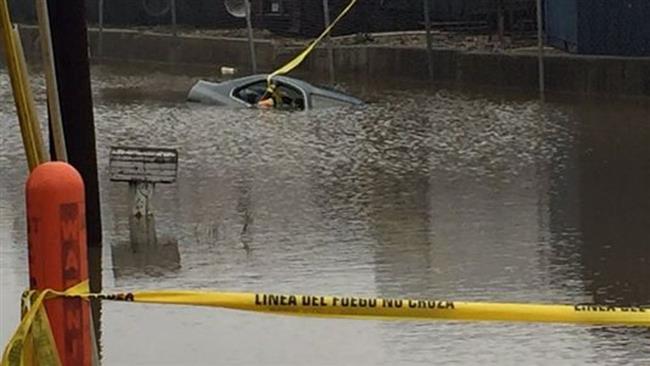 At least three people have died and another is missing in heavy floods as freezing rain and flooding pummeled the US state of Texas.
Two of the dead were found Friday morning in Johnson County. The third was found in the city of Garland inside a submerged car, a Garland police spokesman said.
More than four inches (10 cm) of rain fell Friday night in the Dallas-Fort Worth area, pushing the annual rainfall total into the record books.
With the rain expected to continue throughout the weekend, northern Texas to southern Missouri remain under a flood warning until Saturday.
Rescue teams have been dispatched to rescue the residents trapped in the flashfloods. High water levels have also forced the closure of several roads in northern Texas.
The situation in the Dallas-Fort Worth area is reported to be too dangerous as torrential rains are expected to continue throughout the weekend.
Freezing rain and strong winds also caused at least two fatal traffic accidents in the state of Kansas on Thursday.
The National Weather Service reported that 5.12 inches (13 cm) of rain fell Thursday through Friday, bringing this year's total to 55.87 inches (141.9 cm) and eclipsing the previous record of 53.54 inches (135.9 cm) set in 1991.