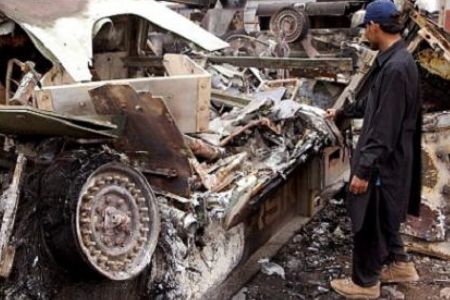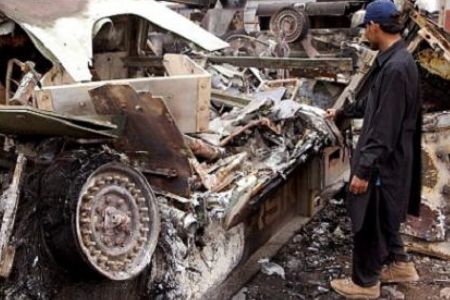 Militants have attacked three supply vehicles transporting goods destined for NATO and US forces in Afghanistan, torching them in the volatile southern province of Kandahar.
The incident happened early Thursday as two unidentified assailants riding a motorbike torched the trucks on the bypass road at Kabul gate in Kandahar city, Kandahar Police Chief Sardar Muhammad Zazi told Afghan Islamic Press.
There are reports that the three drivers sustained injuries in the incident.
The attack came days after some 30 trucks went up in flames after unknown gunmen set them on fire in southwestern Pakistan on Saturday.